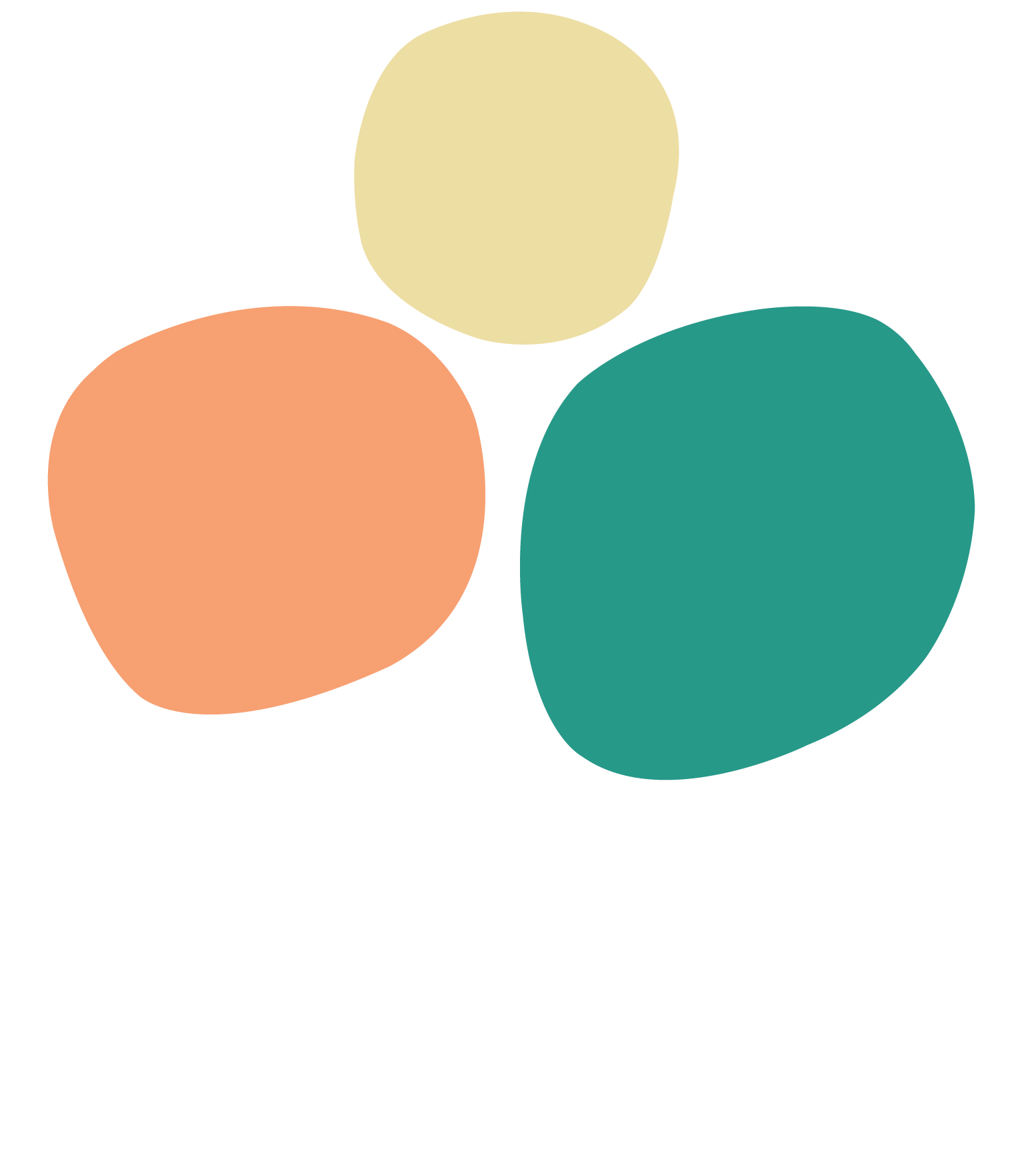 2022: Year In Review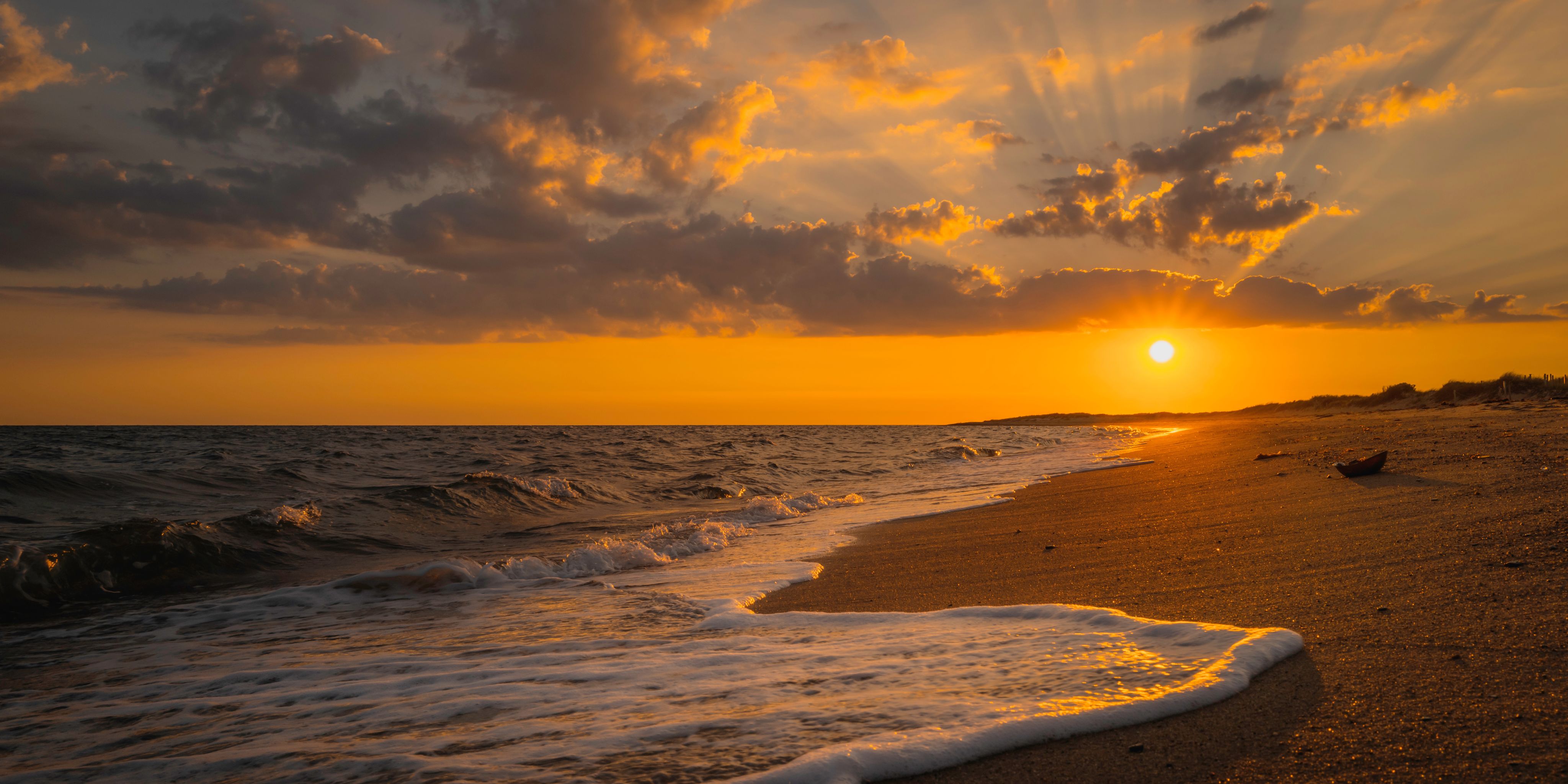 Dear Friends,
Resolve New England (RNE) is thrilled to share our 2022 annual report, which enables us to reflect on last year and welcome the new one with renewed excitement.
We want to begin with the most important aspect – gratitude. We are very thankful that all of you are part of our RNE family and that you help make our work possible in so many ways.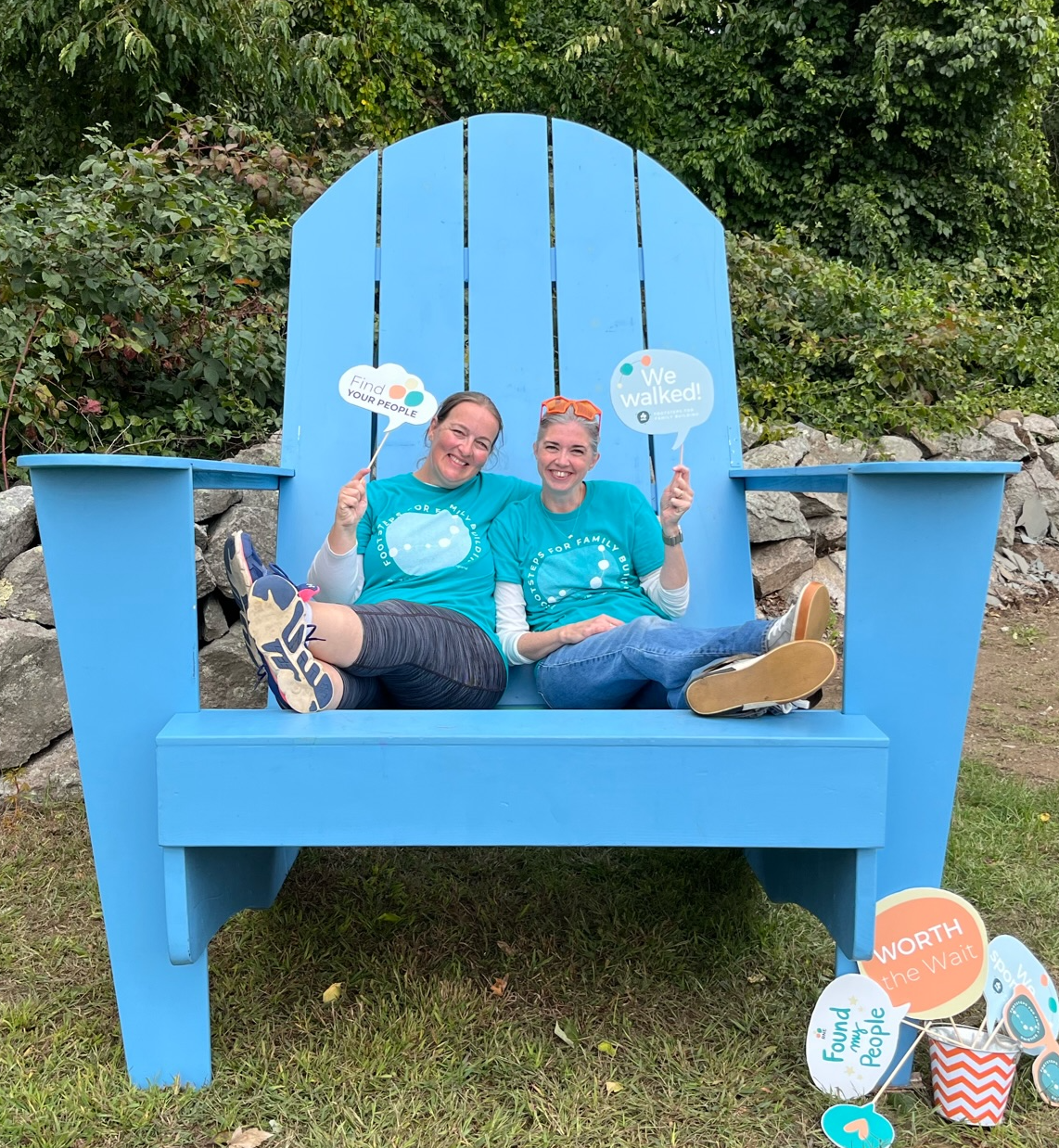 It is truly an honor for RNE to provide emotional support, unbiased information, and advocacy for ALL those struggling to grow their families. Creating community lessens the pain of these challenges and helps people feel less alone. RNE is here.
Our full network of free, virtual fertility and family building support groups continues to grow and thrive. It is incredibly powerful when attendees "find their people" through these groups. RNE is here.
We love connecting people to resources that they need while trying to build a family. This includes finding critical information – and comfort – through our annual conference, as well as identifying incredible professionals through our online directory. RNE is here.
In 2022, in collaboration with government leaders and our many partners, RNE successfully advocated for a fertility insurance law in Maine! This is a big, exciting step towards our goal of every New England state having an inclusive, comprehensive fertility insurance law, while we also actively work to advance other family building legislation throughout the region. RNE is here.
Finally, we can't look back at last year without acknowledging that 2022 was devastating for all of us who care about reproductive health and autonomy. However, RNE feels energized about continuing to work with incredible fellow advocates to protect and restore fundamental rights.
Community is the cornerstone of our mission and more important than ever. Thank you for being part of ours!
Warmly,

Kate Weldon LeBlanc, Executive Director
Emily Lindblad, Operations Manager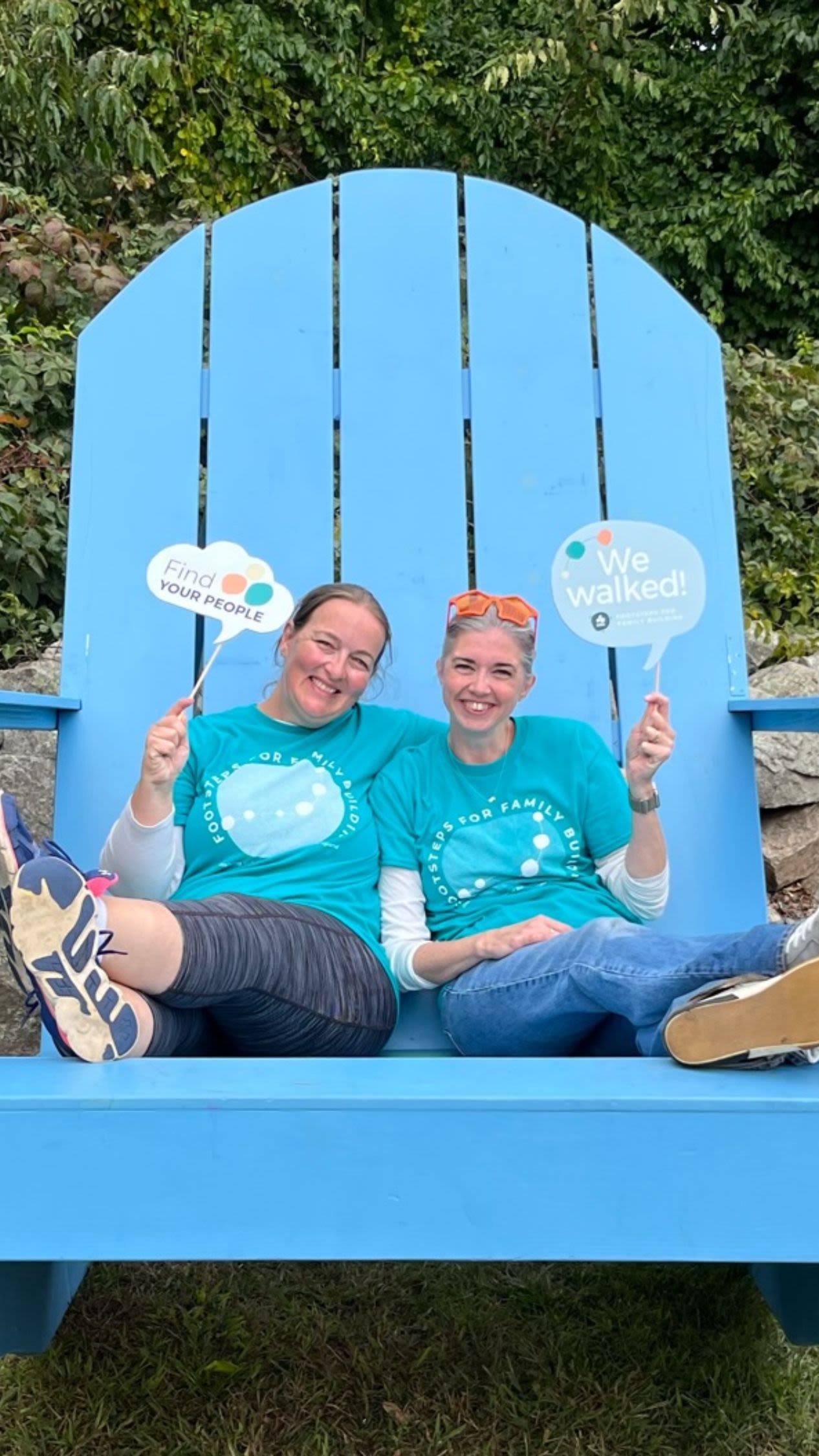 "We are so appreciative of all that RNE stands for and how they continue to support our community every day.





RNE has and continues to have an immense impact on our family building journey. We are so grateful and continue to remain hopeful."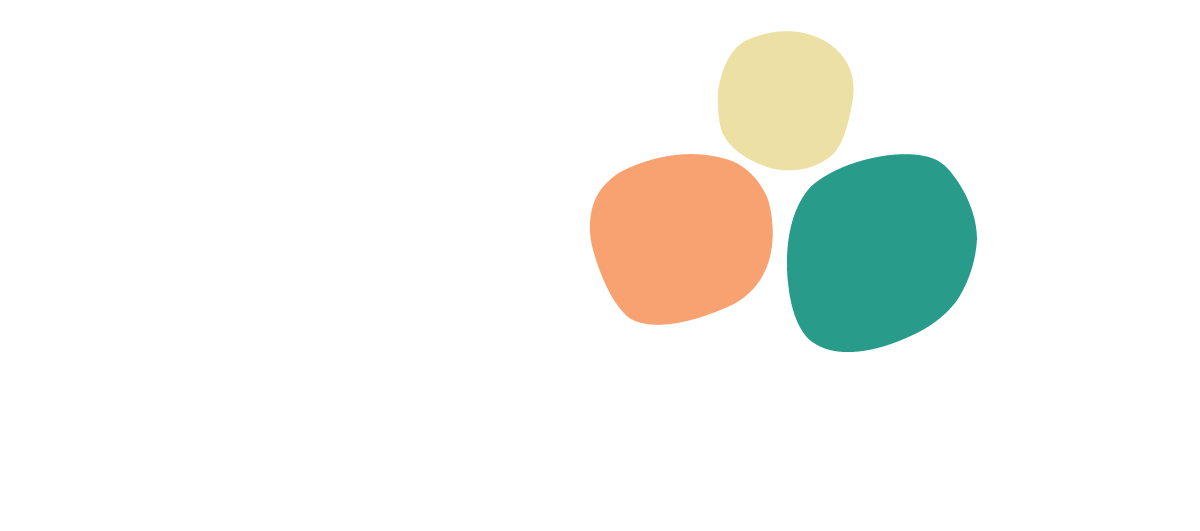 "The unbiased care, empathy and support from everyone is incredible.

This was the most encouraging group of people I've ever met."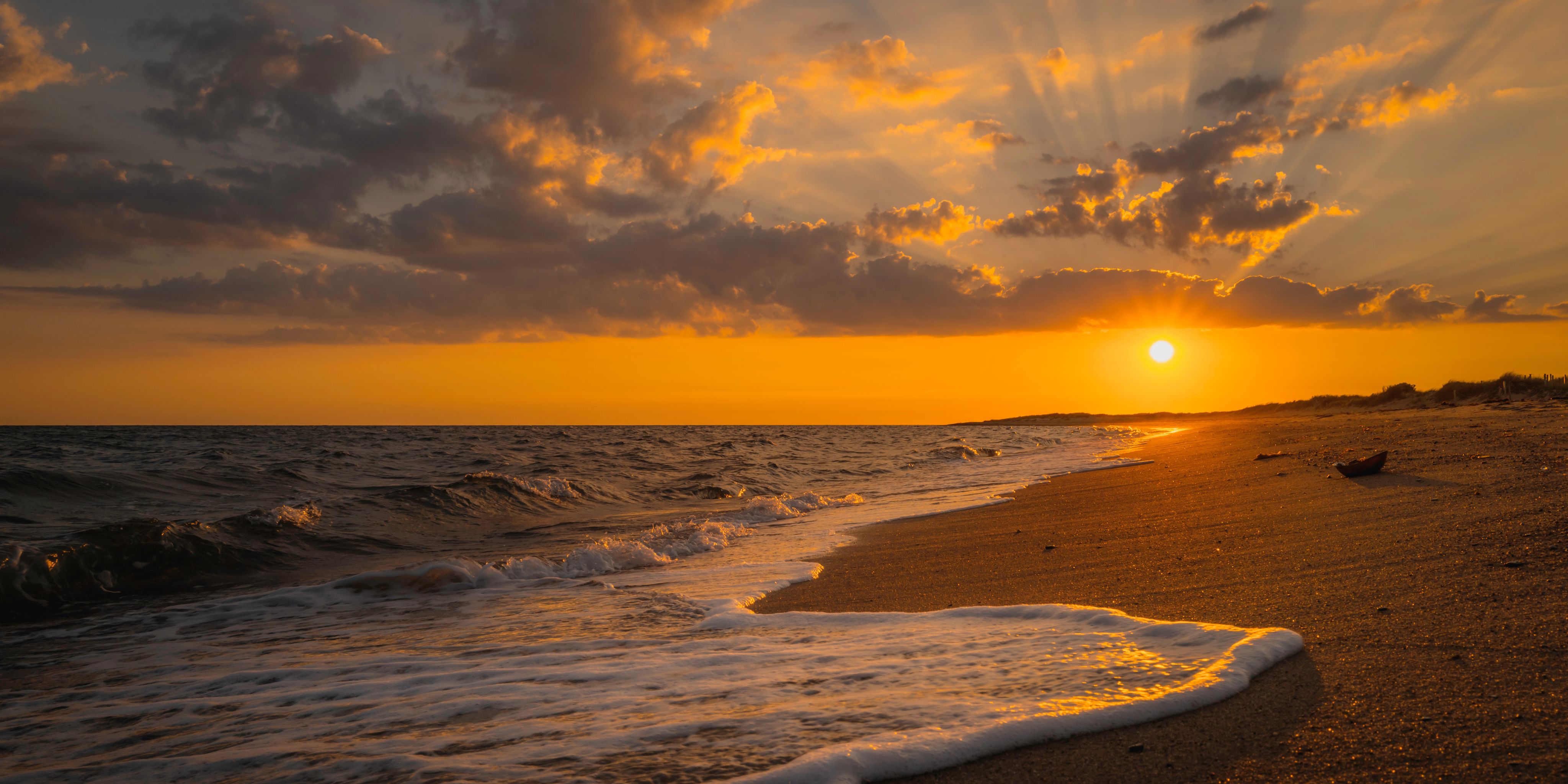 Highlights
In 2022, RNE's free, virtual Peer Groups supported 1415 attendees - a 12% increase from 2021 - from 34 states and 5 countries.
In total, RNE provided 213 groups, covering 13 different family building topics.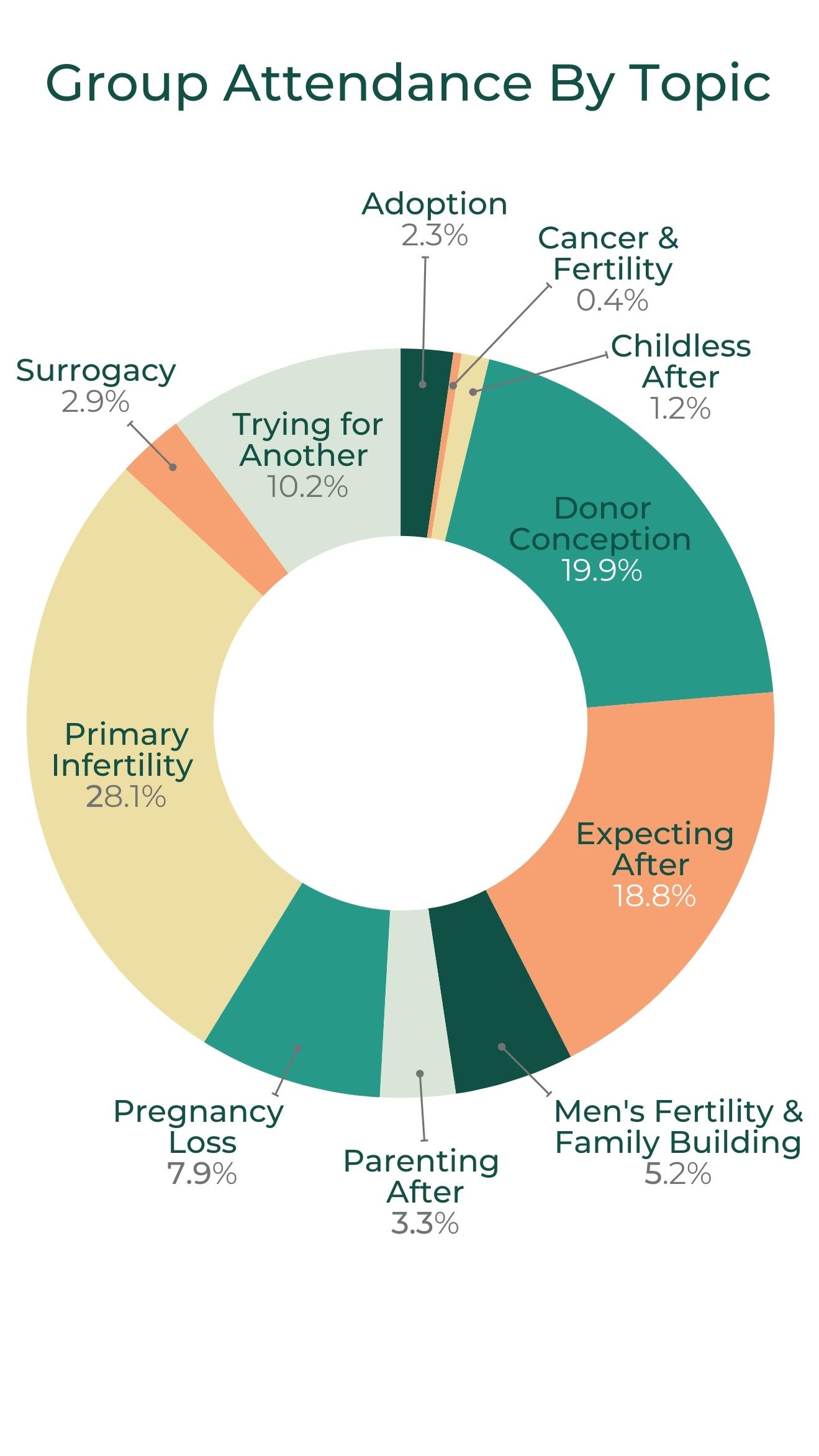 Special thanks to our team of peer leaders for their willingness to share their time, stories, and strength with those who are struggling to grow their families.

"Your magazine is exceptional. What an amazing teaching tool for all."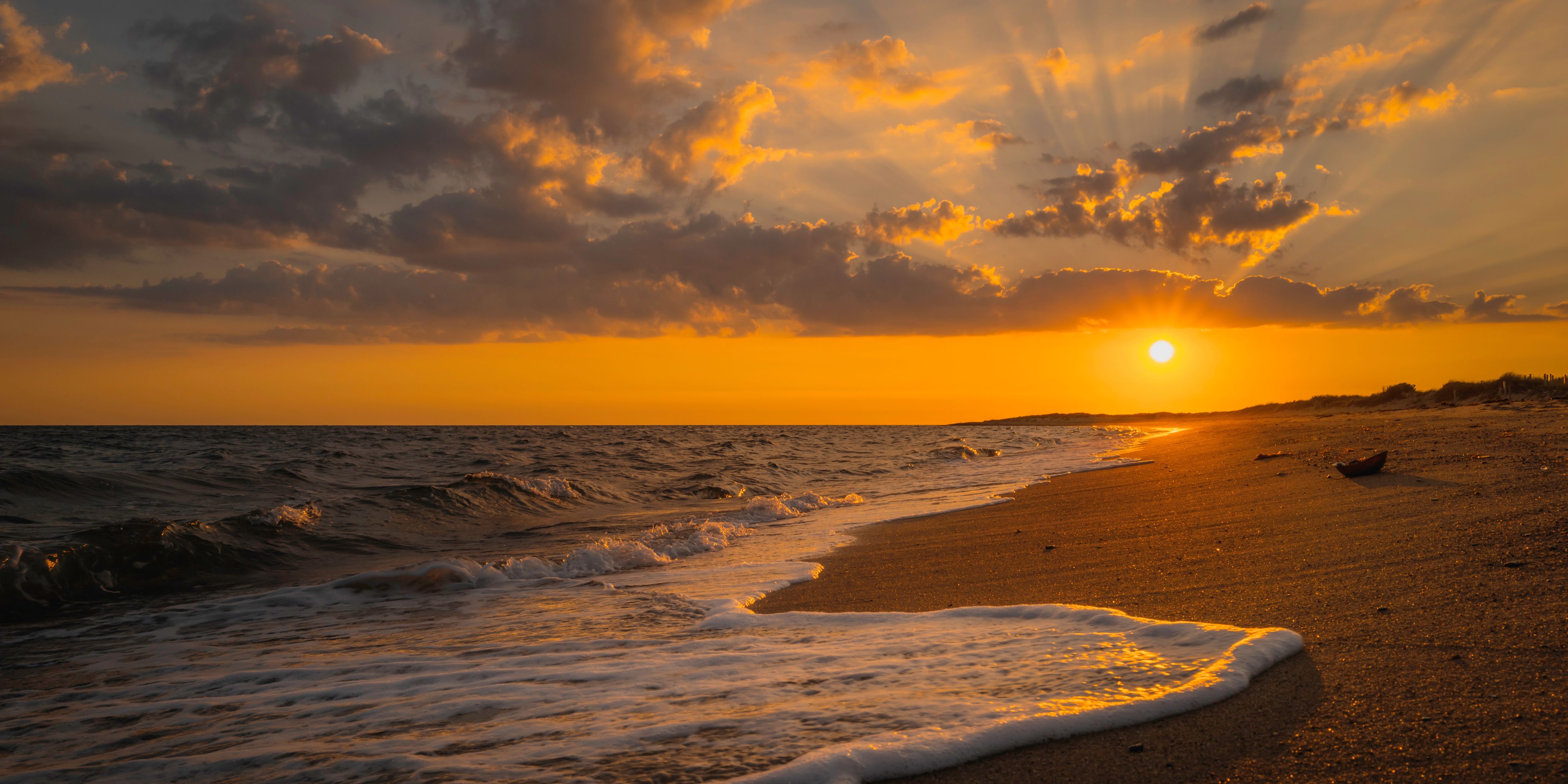 Highlights
In 2022, the RNE Magazine got an exciting upgrade, offering empowering content and real-life family building perspectives in a new, fully-digital and interactive format.
Now with an international readership, it was wonderful to see the reach of this free resource grow over the course of the year, to over 4,000 views.
We are so grateful to all this year's contributors, but especially to the families who shared their stories with our readers.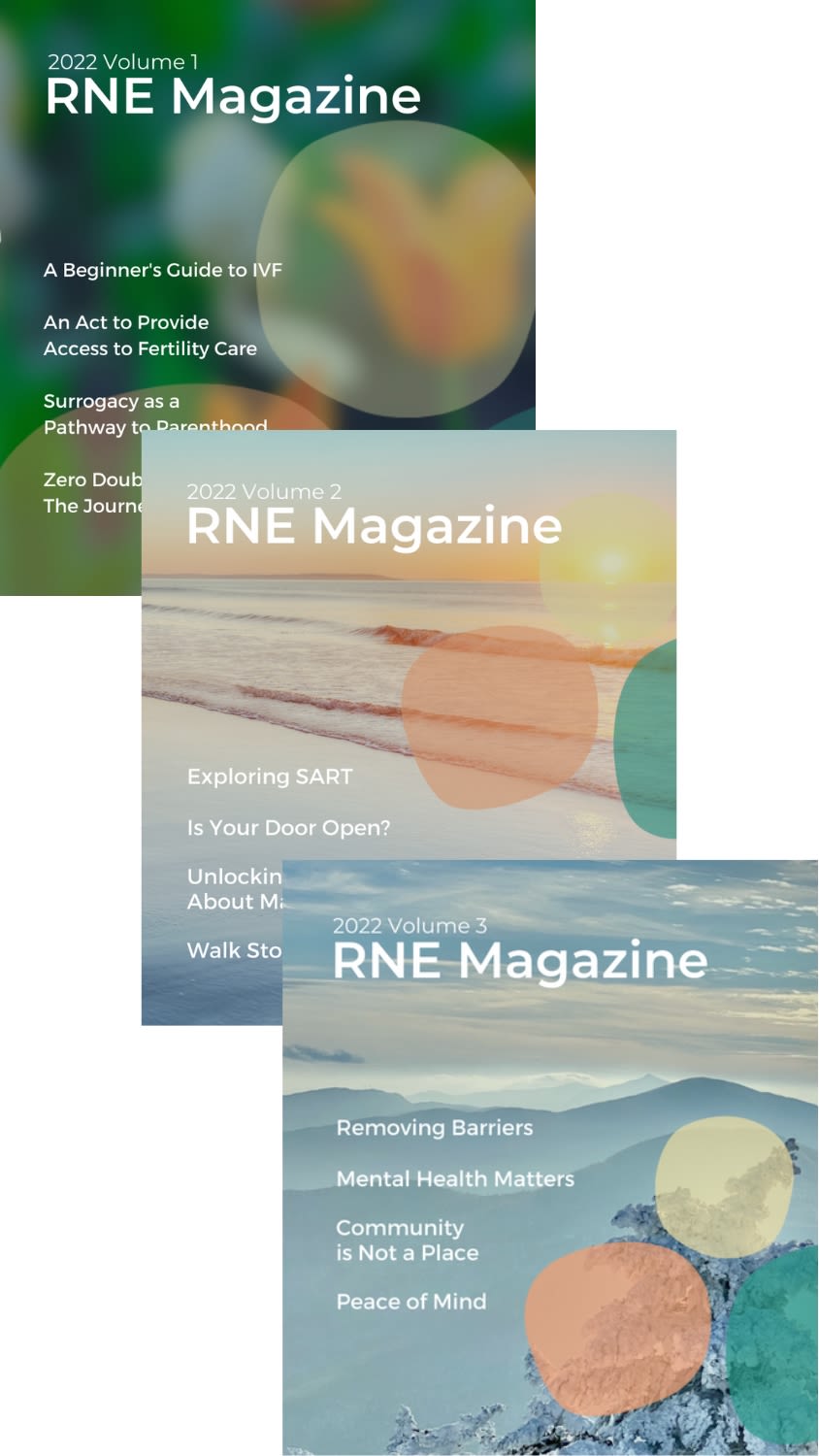 "The Walk was so lovely. We felt wrapped in support and community.





It was a beautiful reminder as to WHY we are trying so hard for this. And a beautiful reminder that families are made in all different ways."
Highlights
This year's event brought the RNE Community together, in person and virtually, from across 18 states and 2 countries.
Special thanks to our top fundraisers:
Individual
Lauren Delaney
Jill Kneibel
Lauren Wilson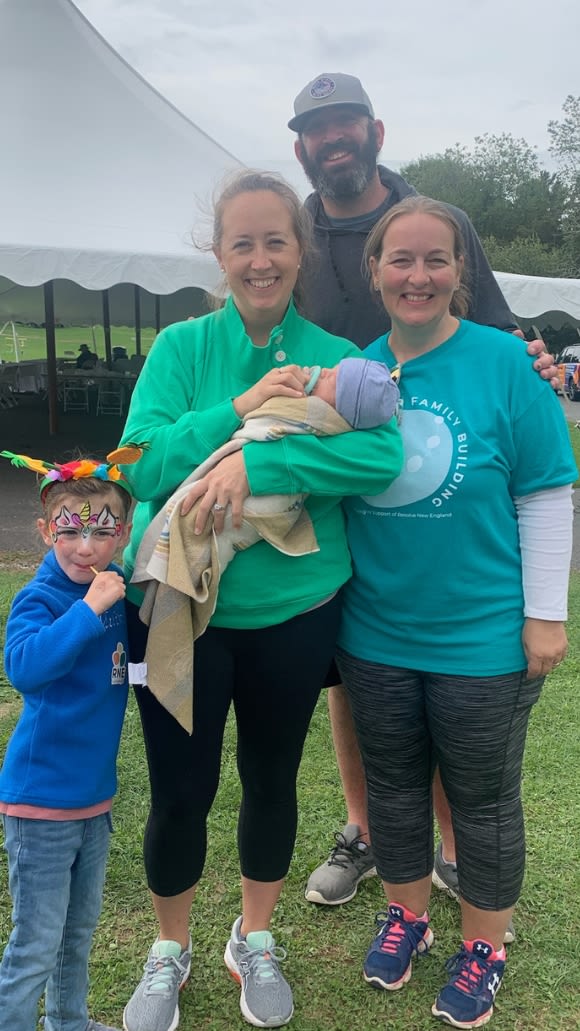 Team
Pathways to Parenthood
We Walk Together CT
Circle Surrogacy
And to all of this year's Volunteers and Sponsors!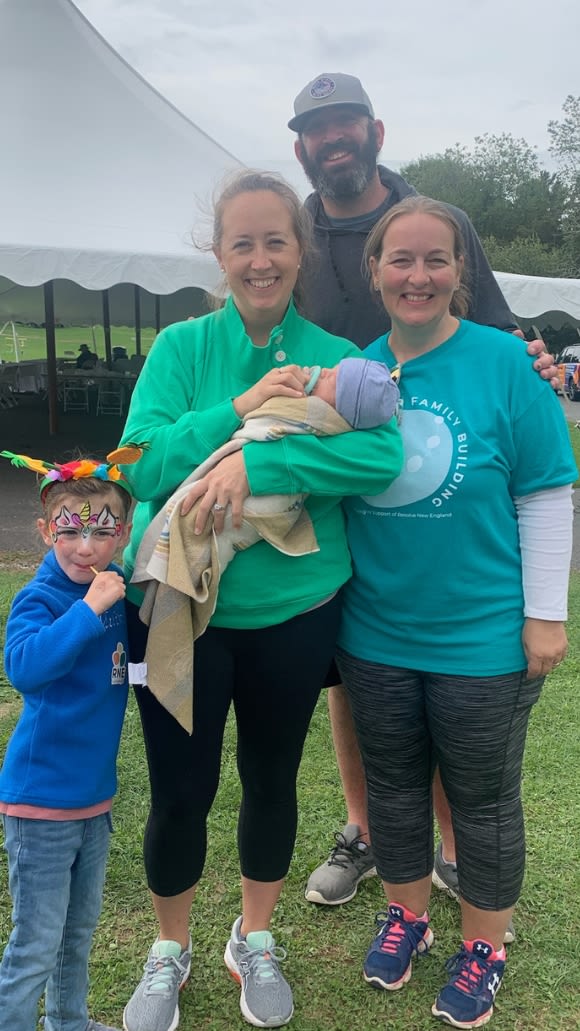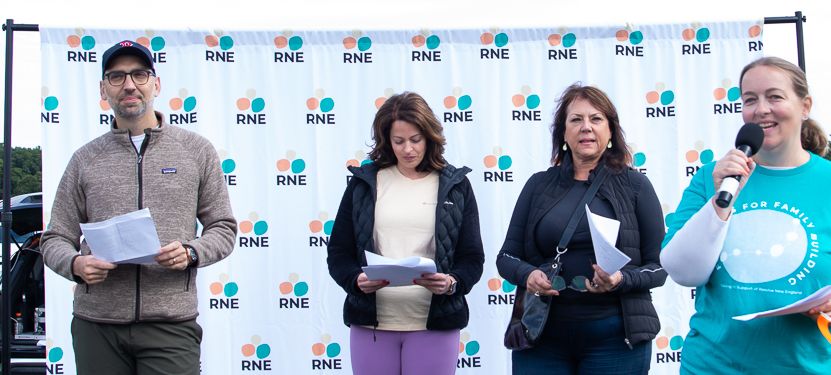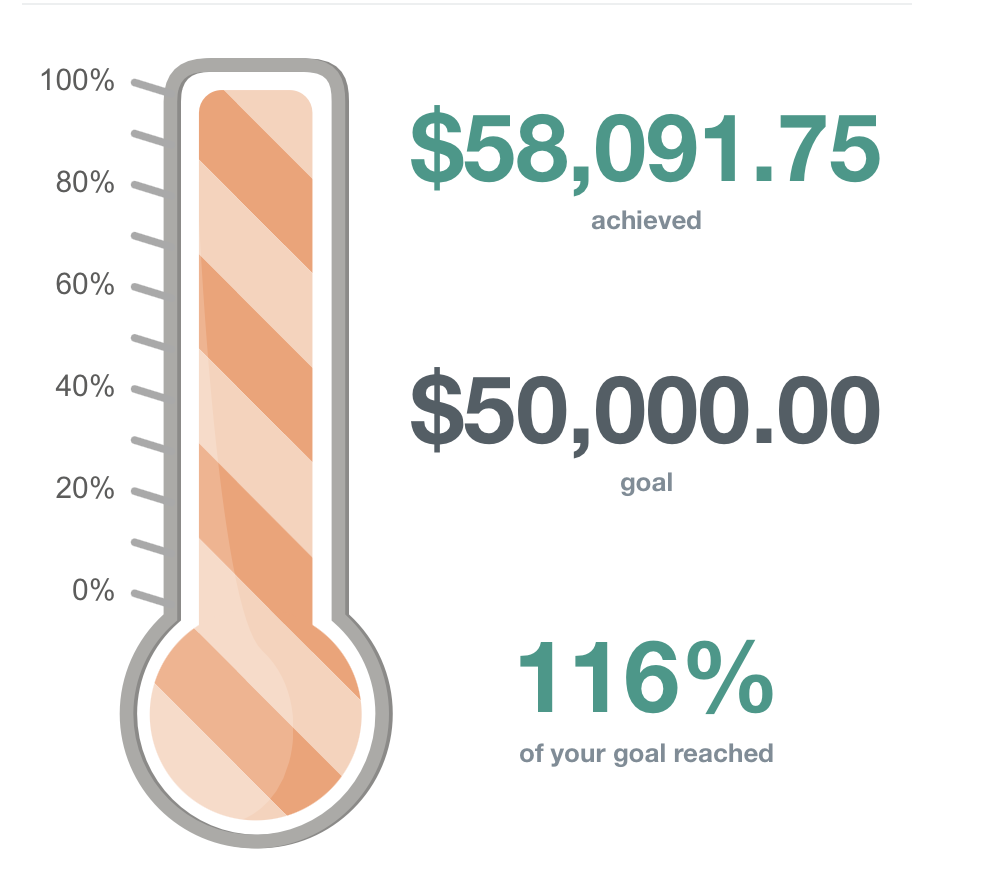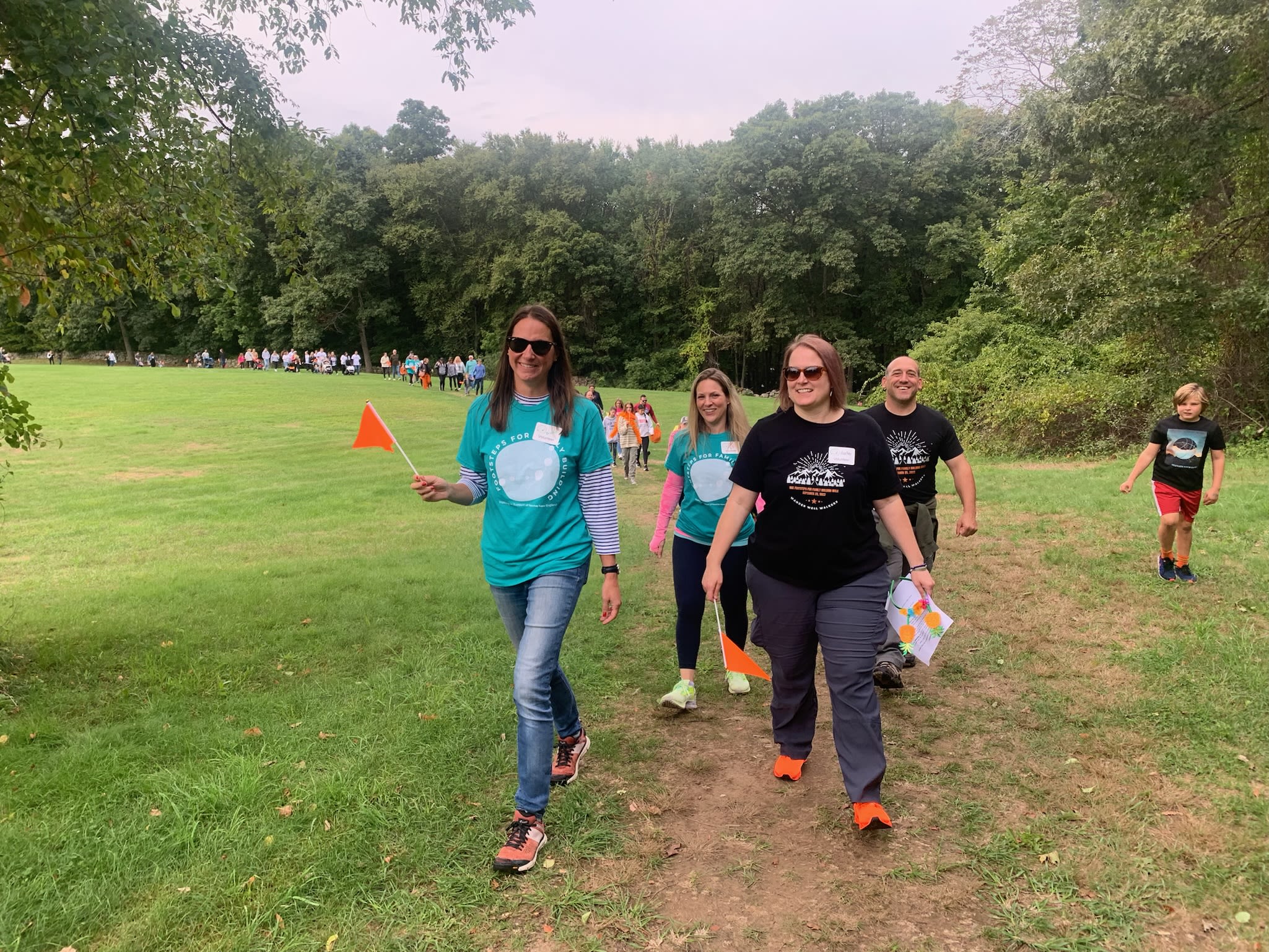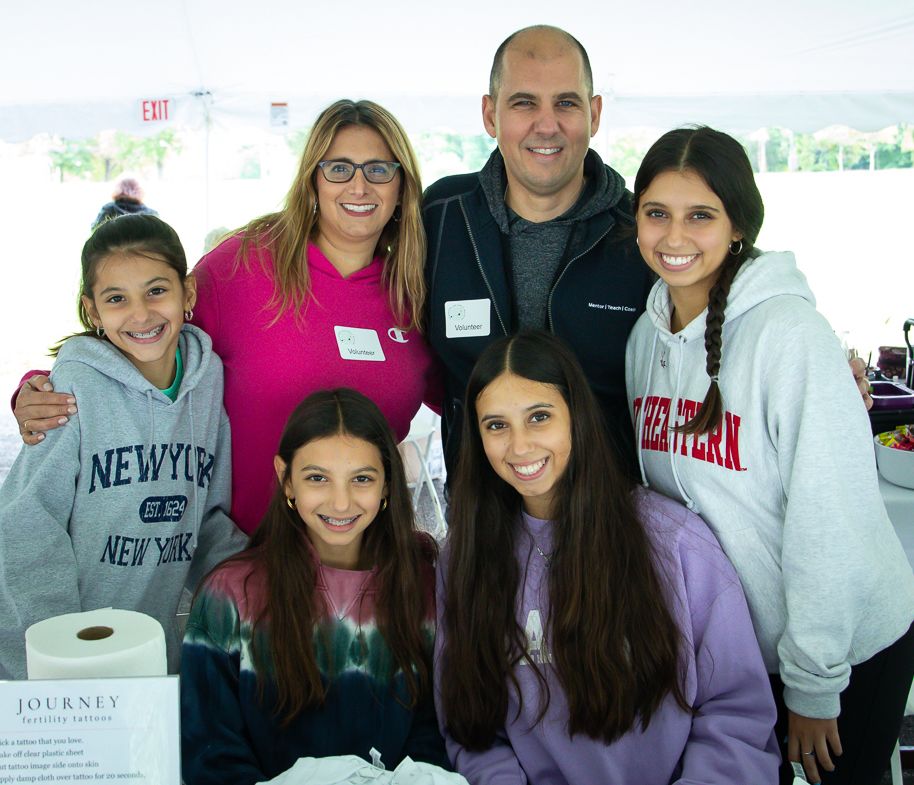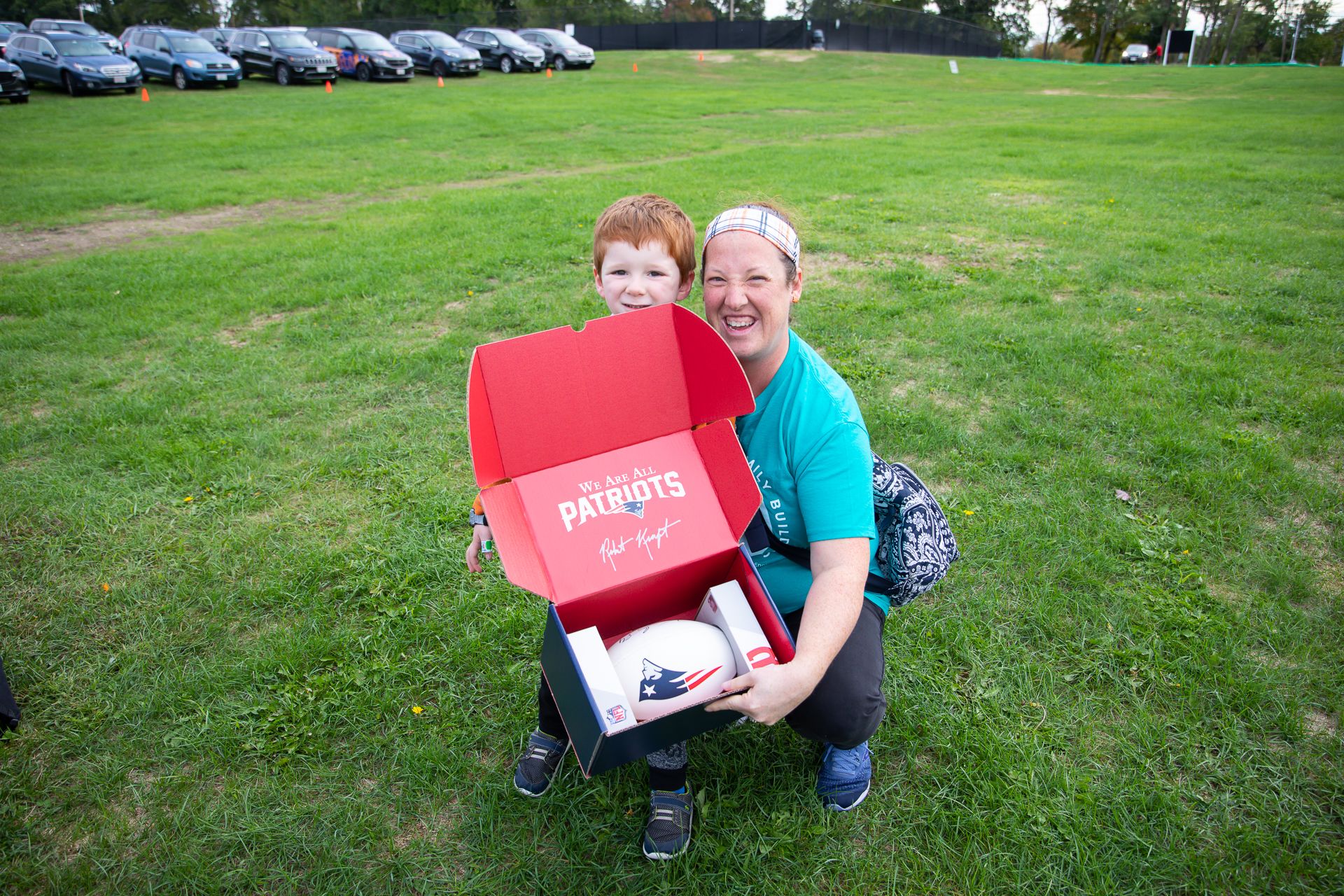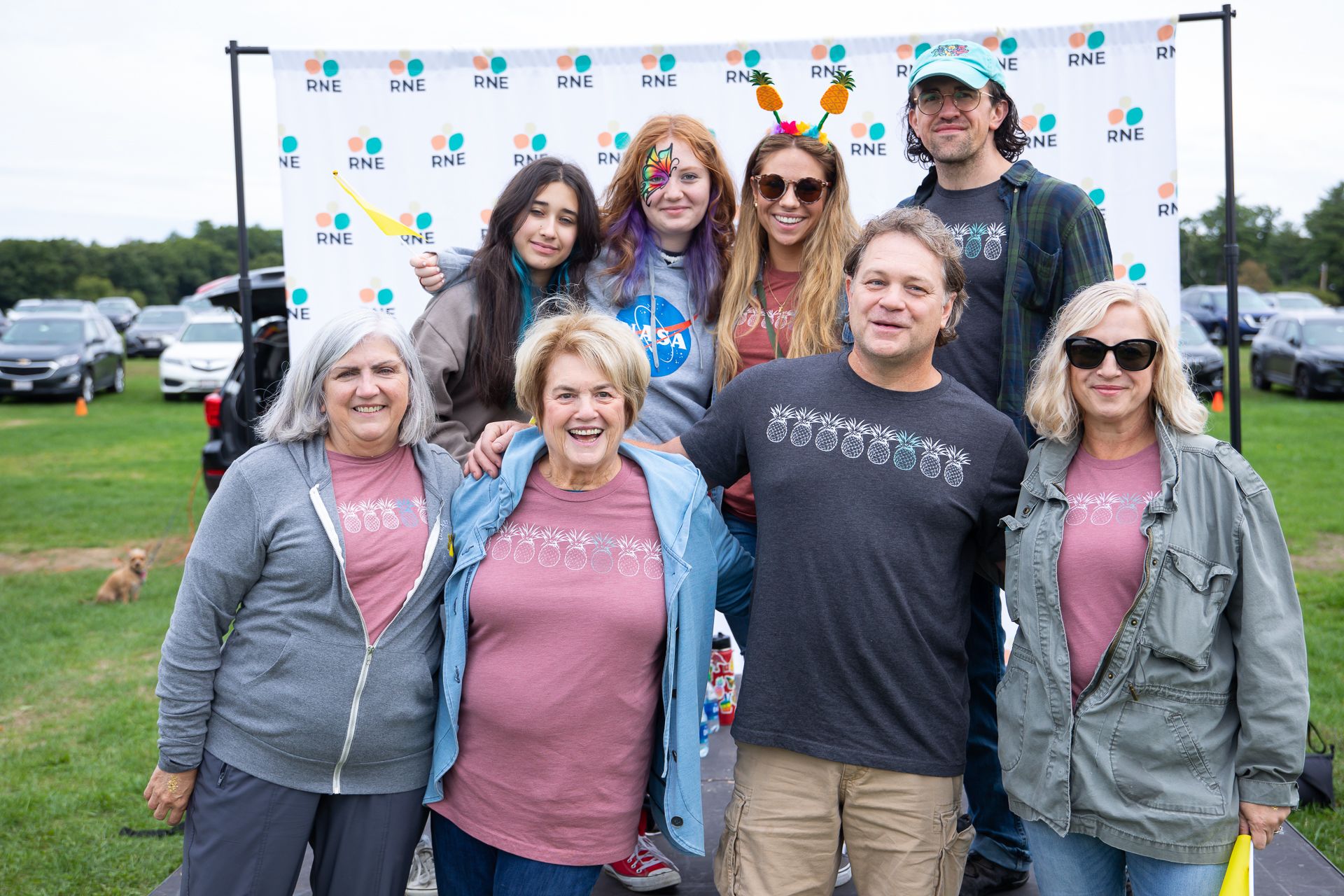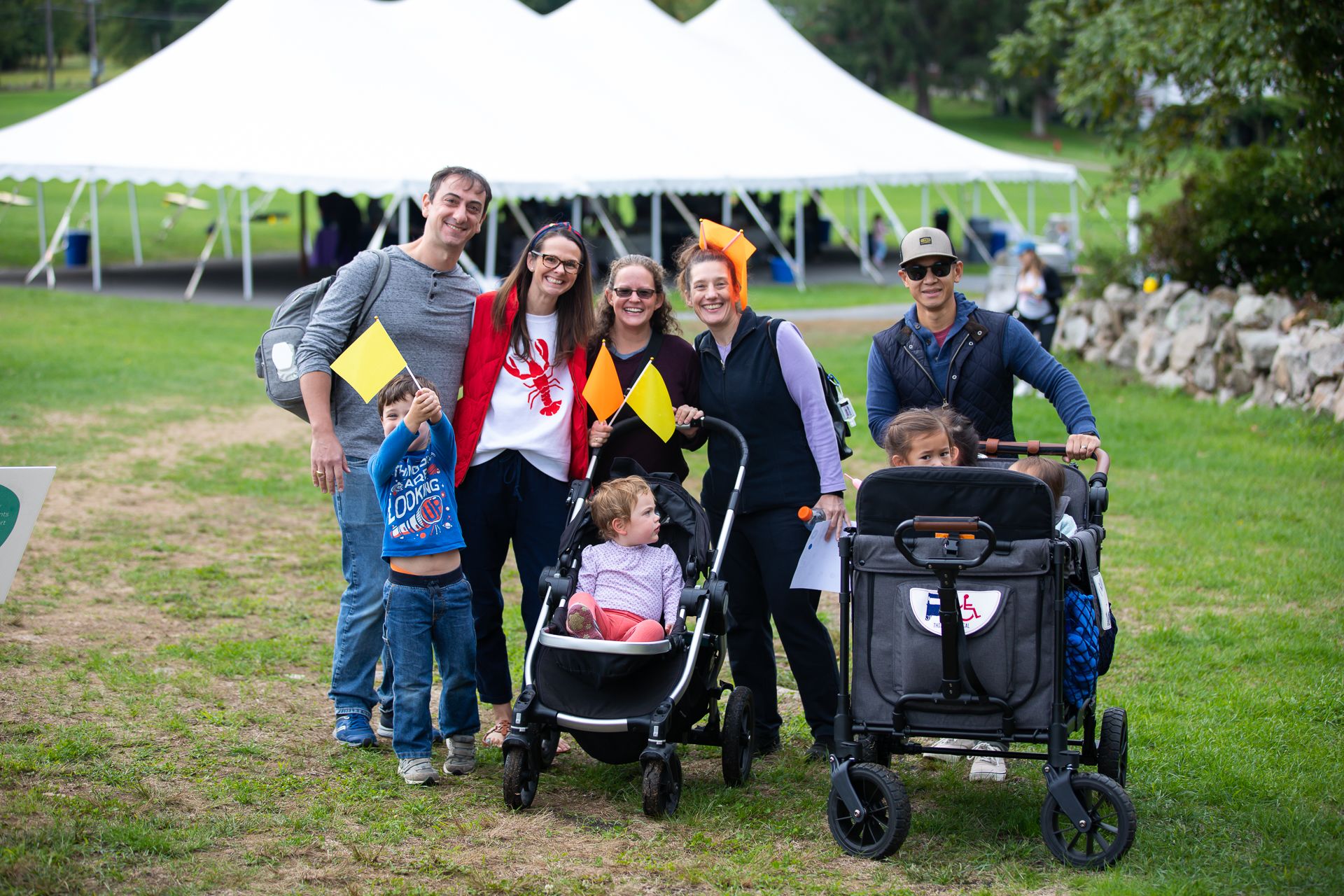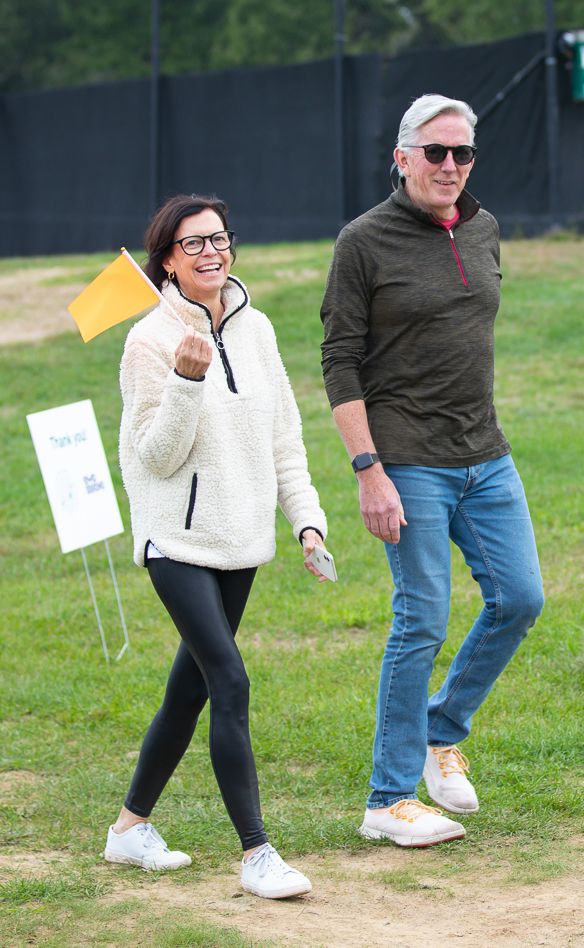 Item 1 of 8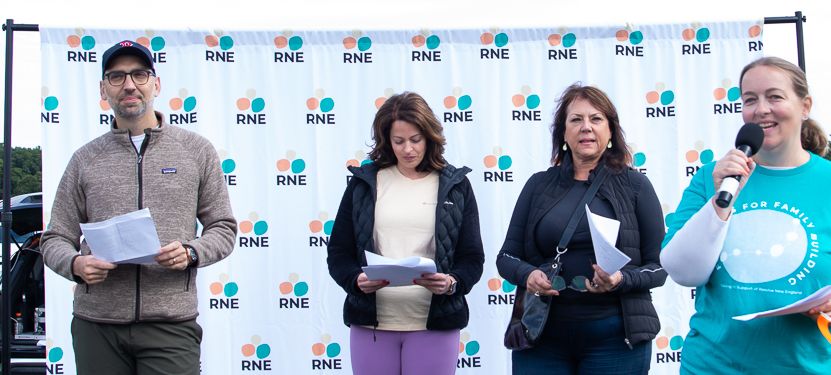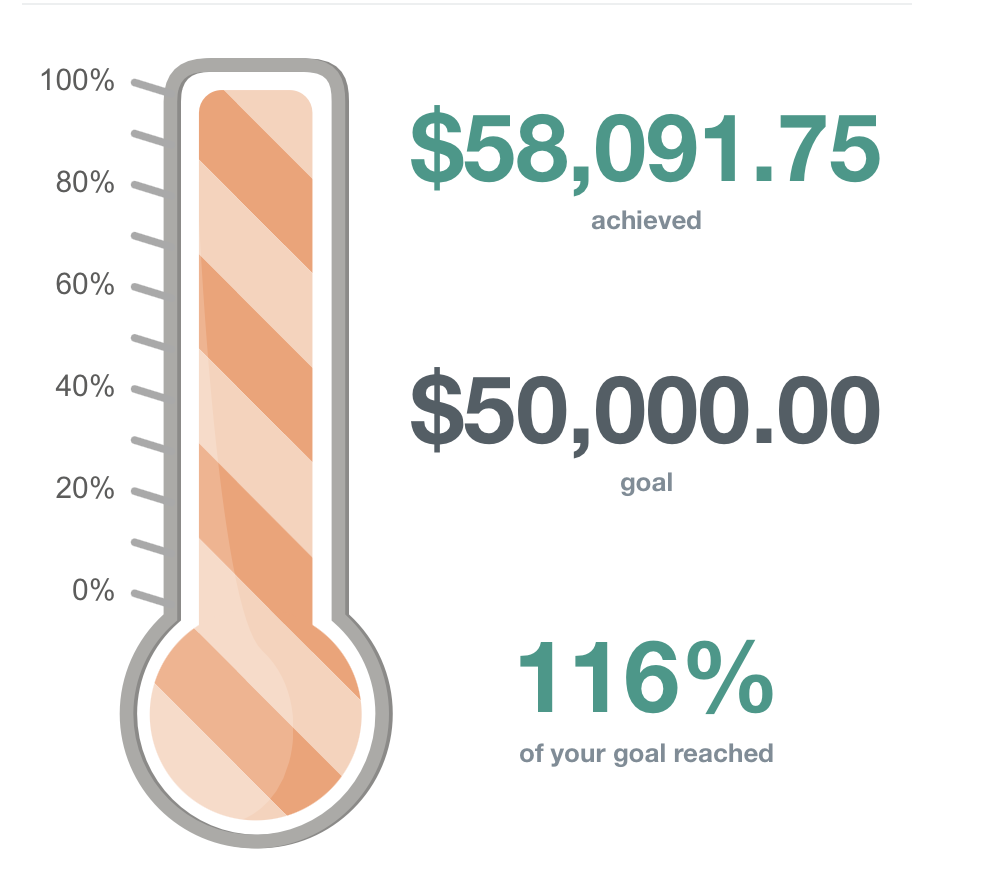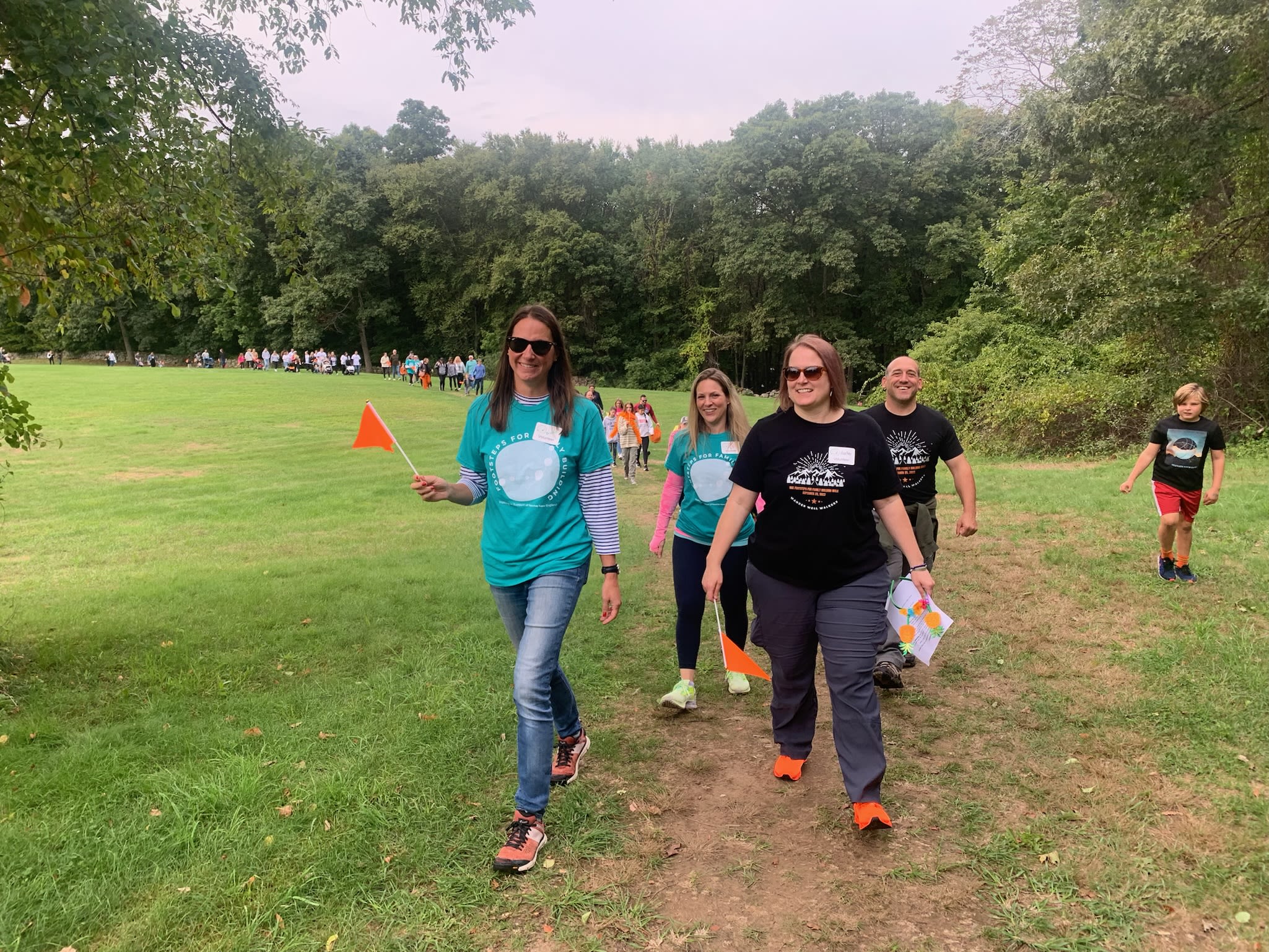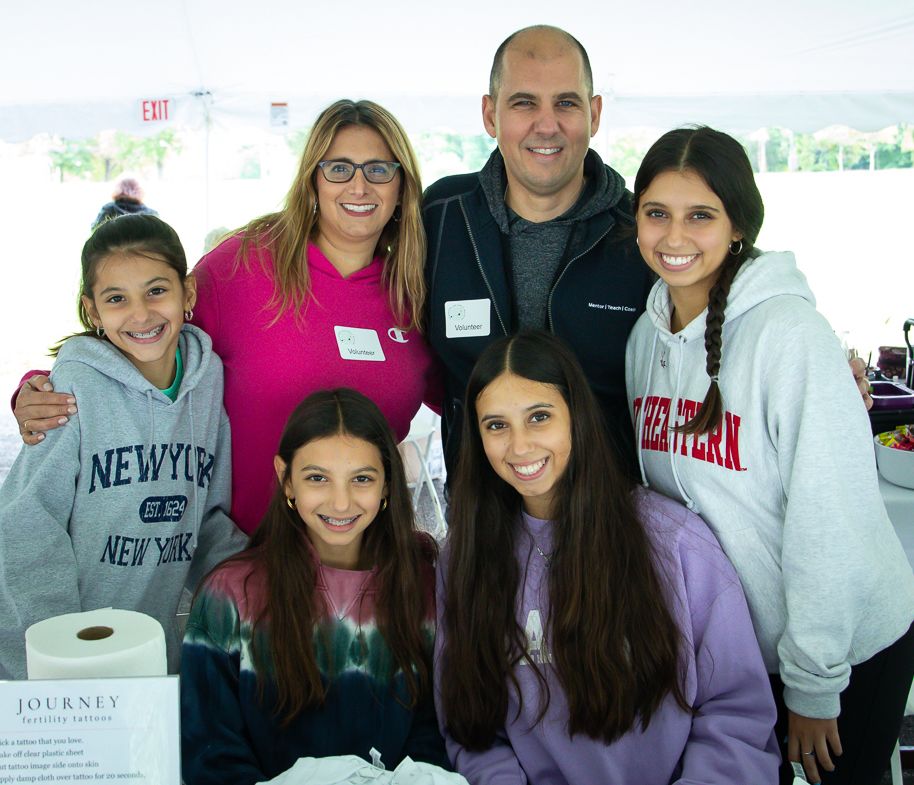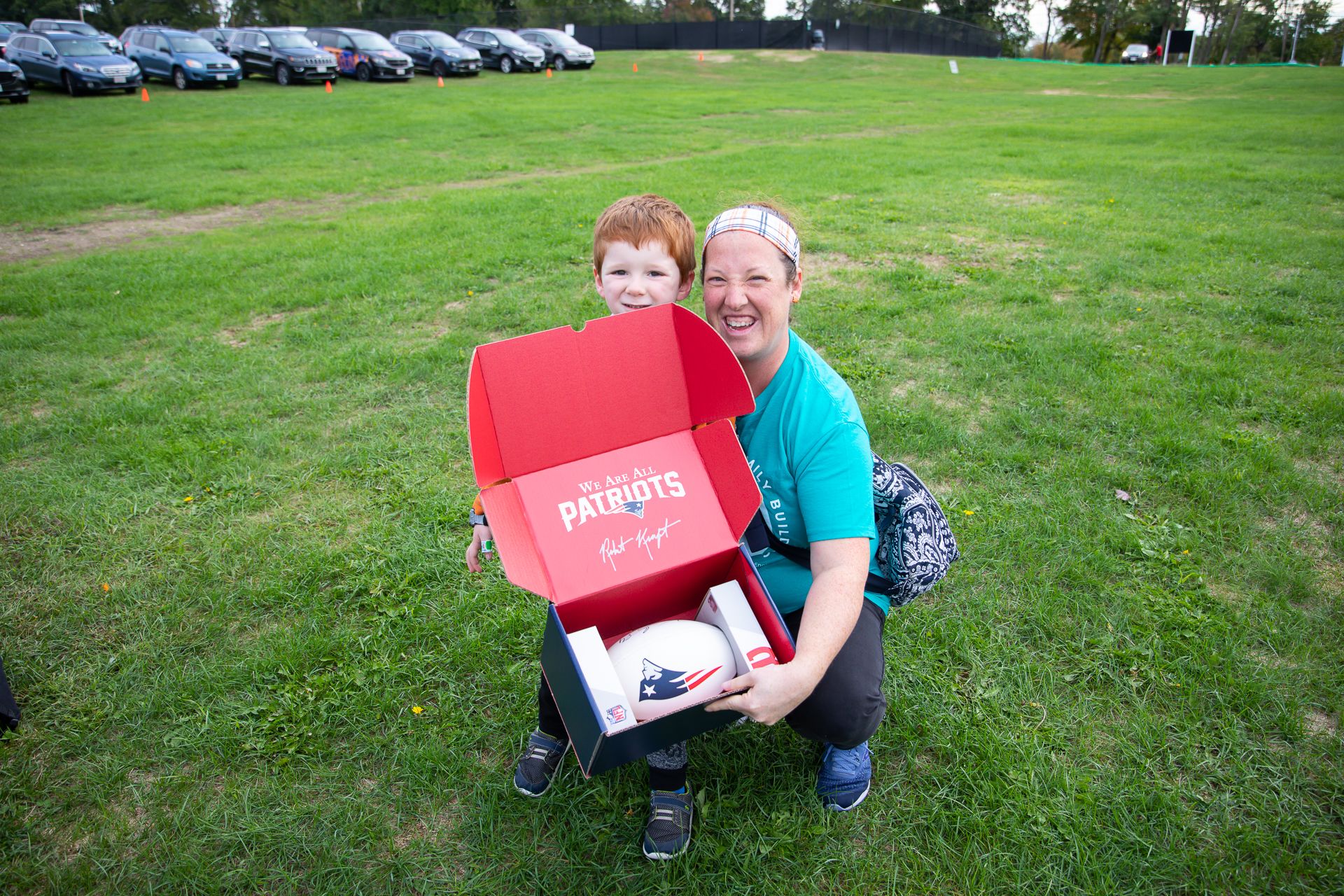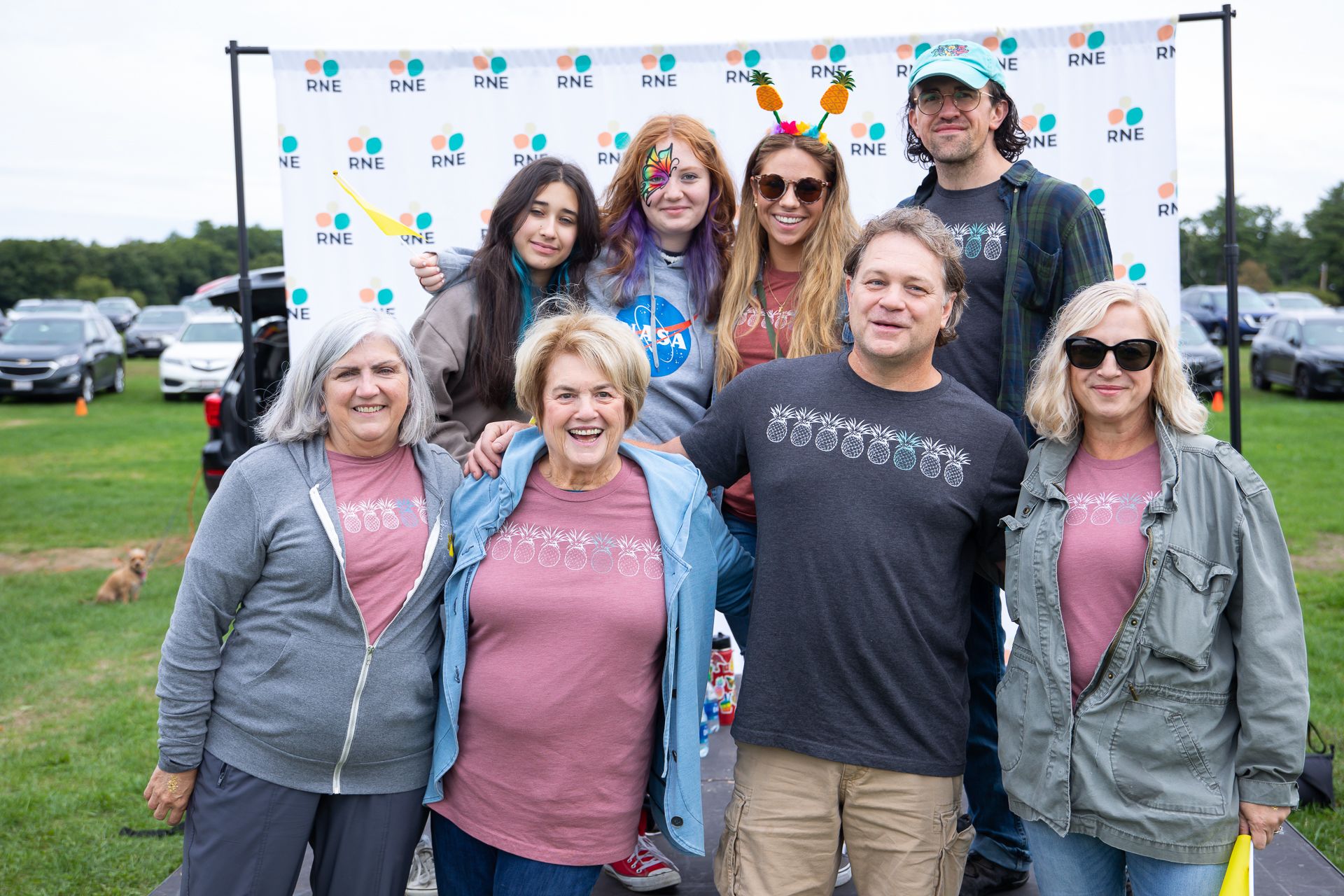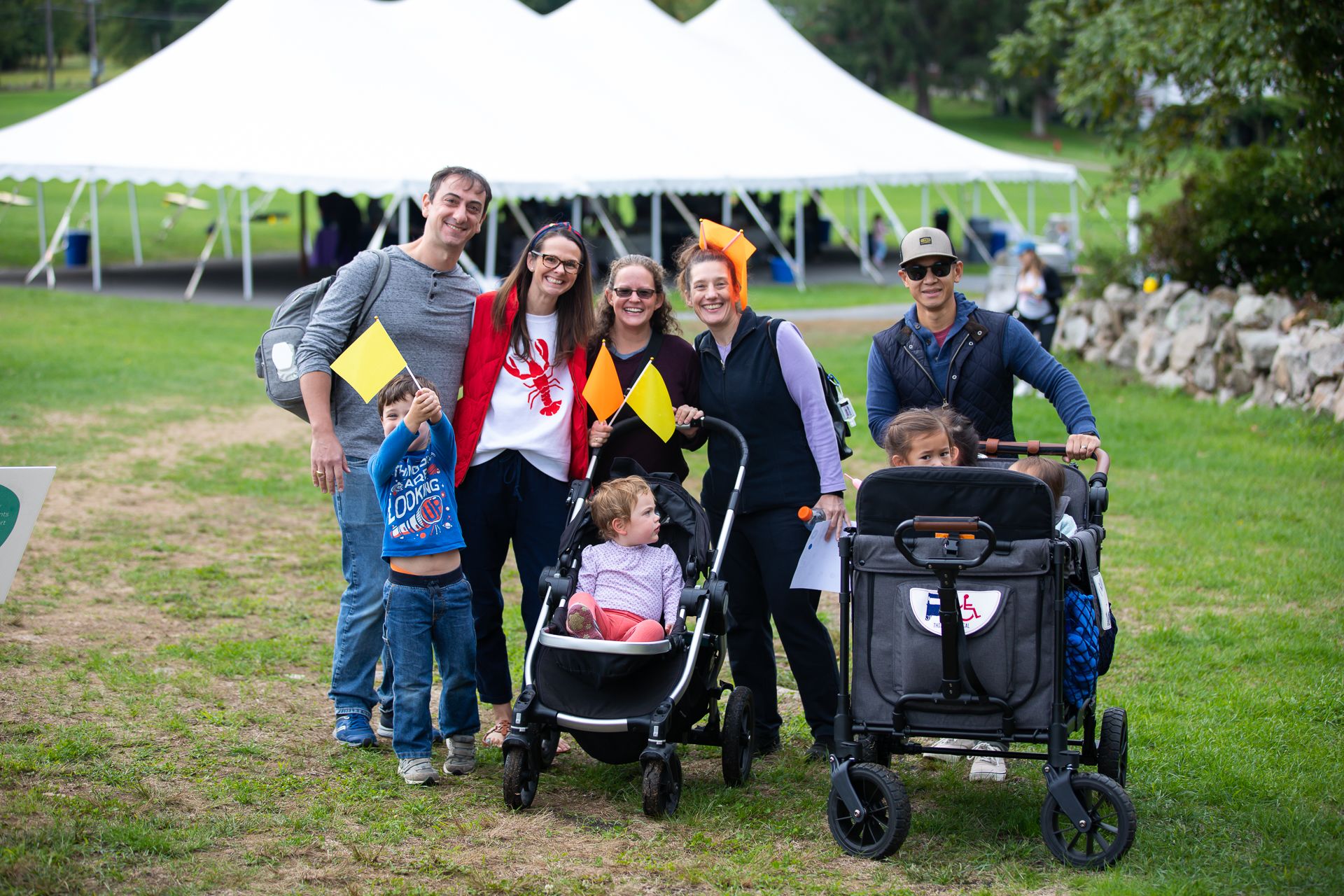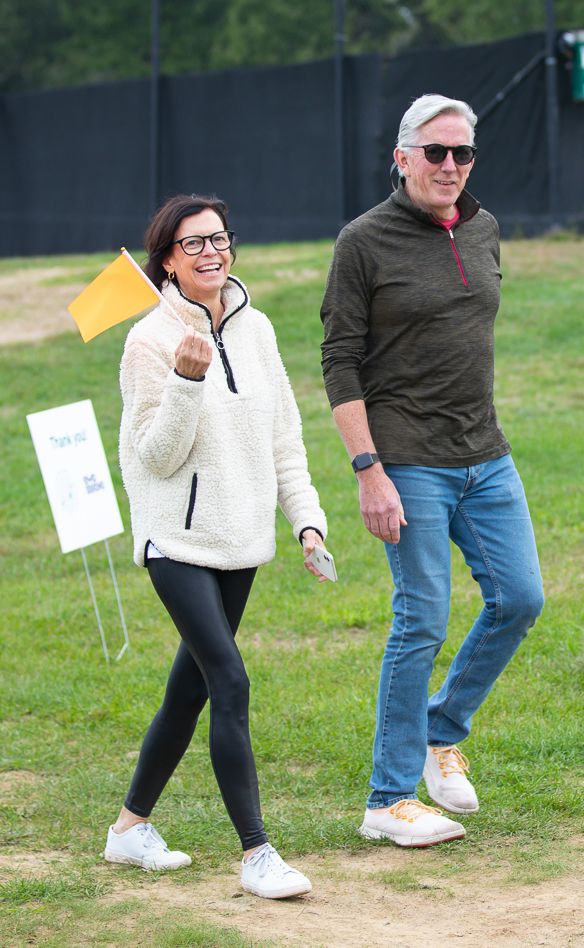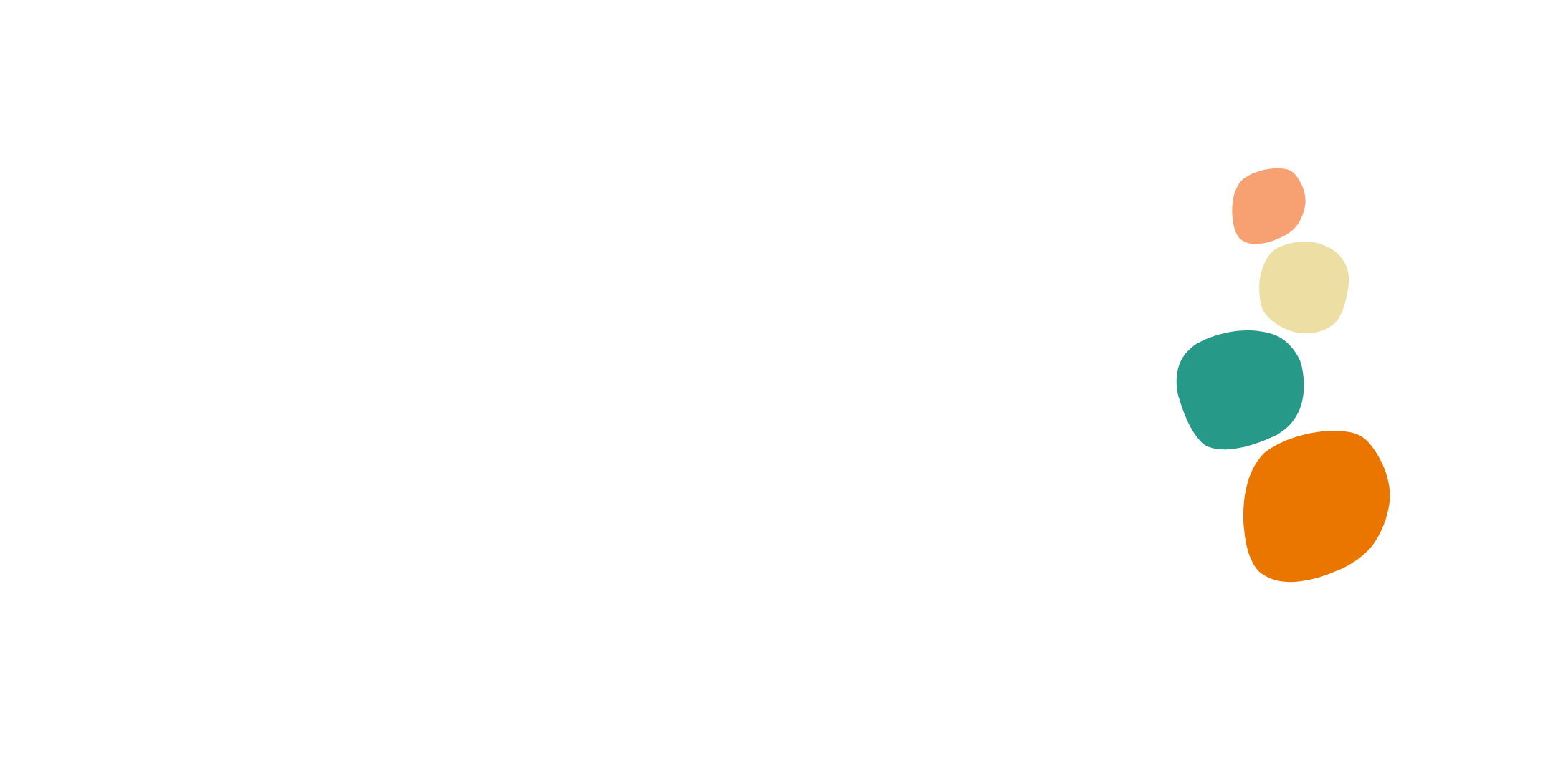 "So informative and rewarding...it wasn't too overwhelming but was very informative and inclusive.





It was exactly what I needed at that point in my family building."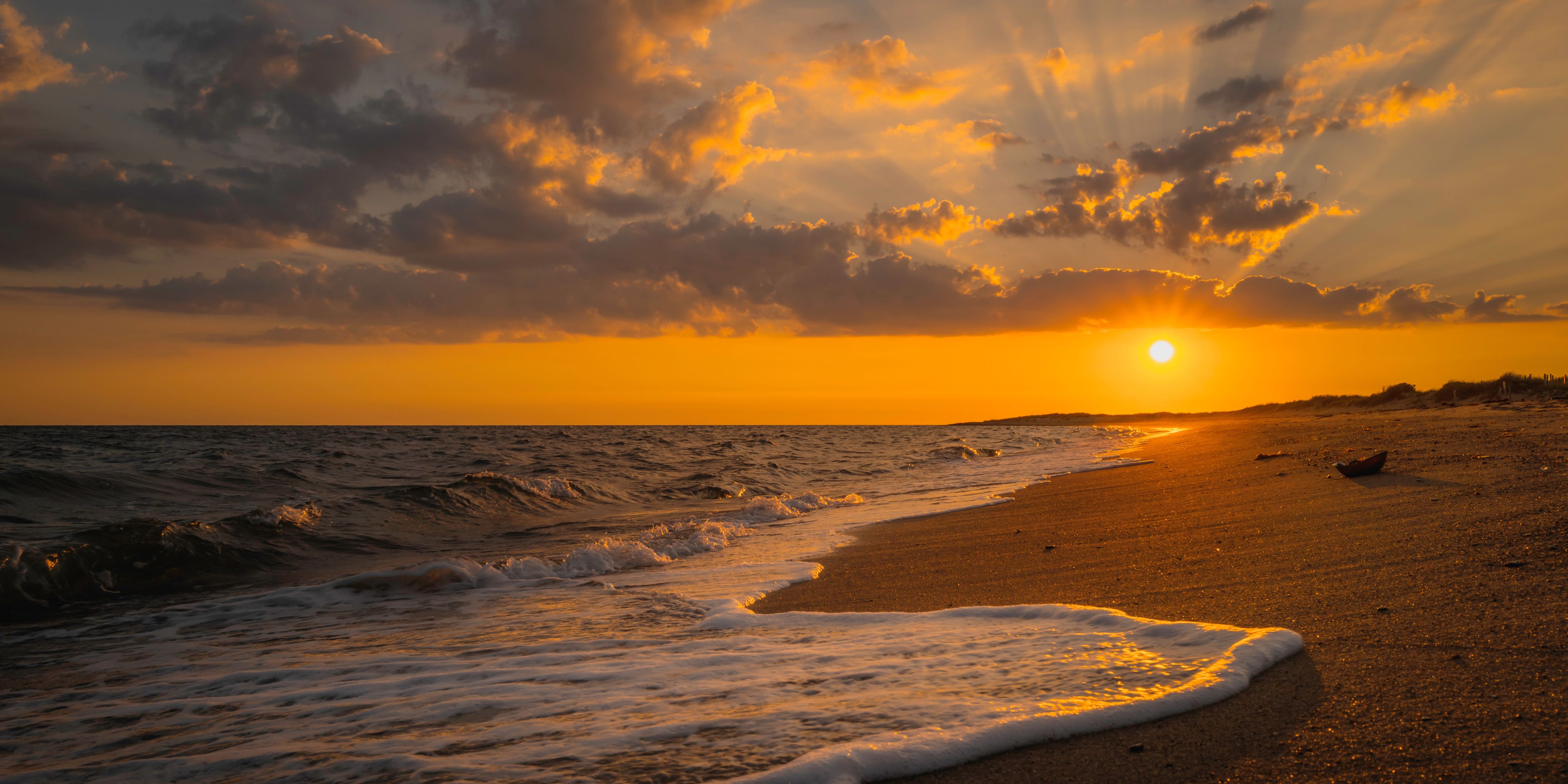 Highlights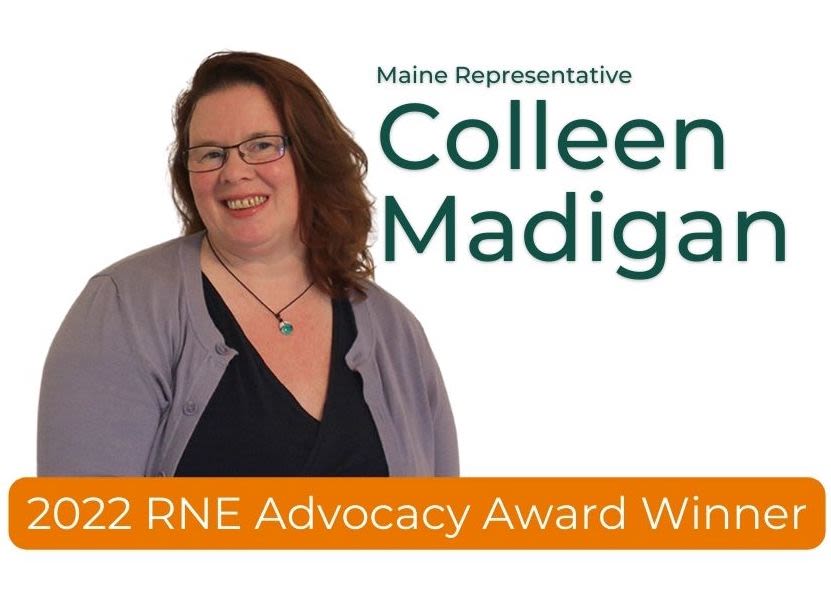 Thank you to all the amazing speakers who shared their expertise with over 150 people who participated in our virtual conference from 16 states and 2 countries.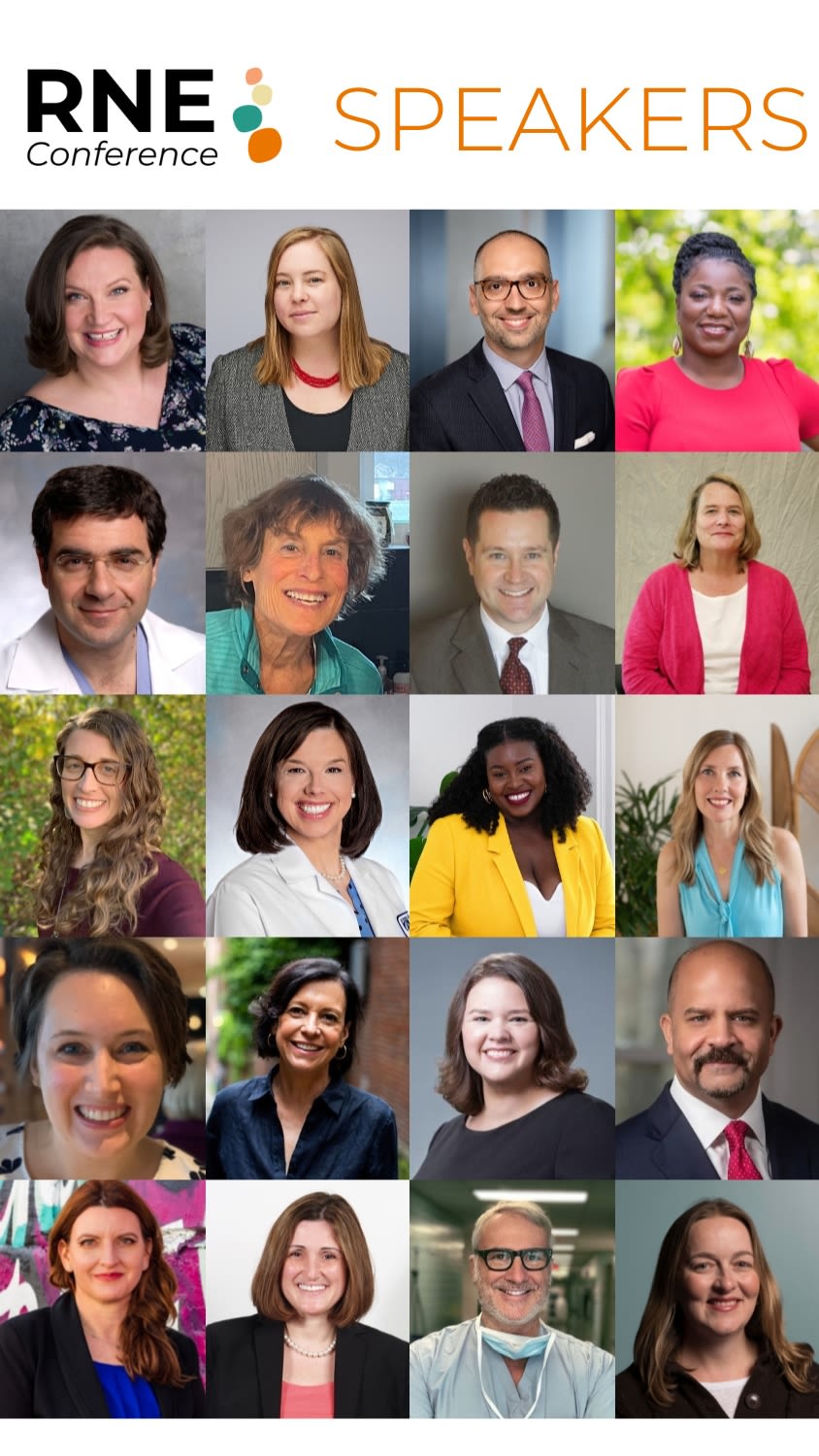 Select sessions, including this year's Keynote Address by New York Times bestselling author Eleanor Brown, can be found on RNE's YouTube channel.

RNE Advocacy
"Thank you to Resolve New England and to all those who advocate for fertility coverage.





We are forever grateful that I was able to access the care I needed




to bring our baby into the world."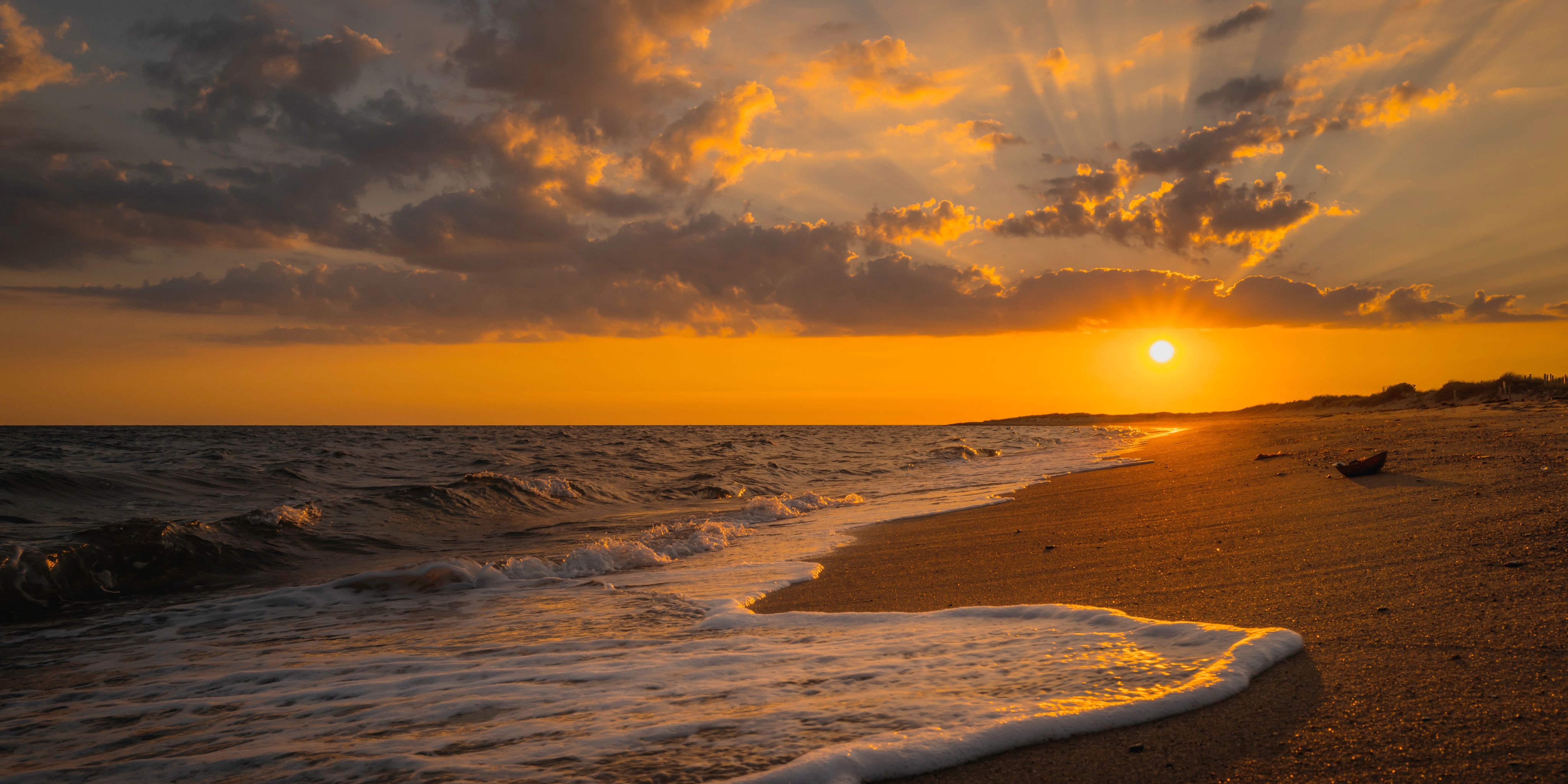 Highlights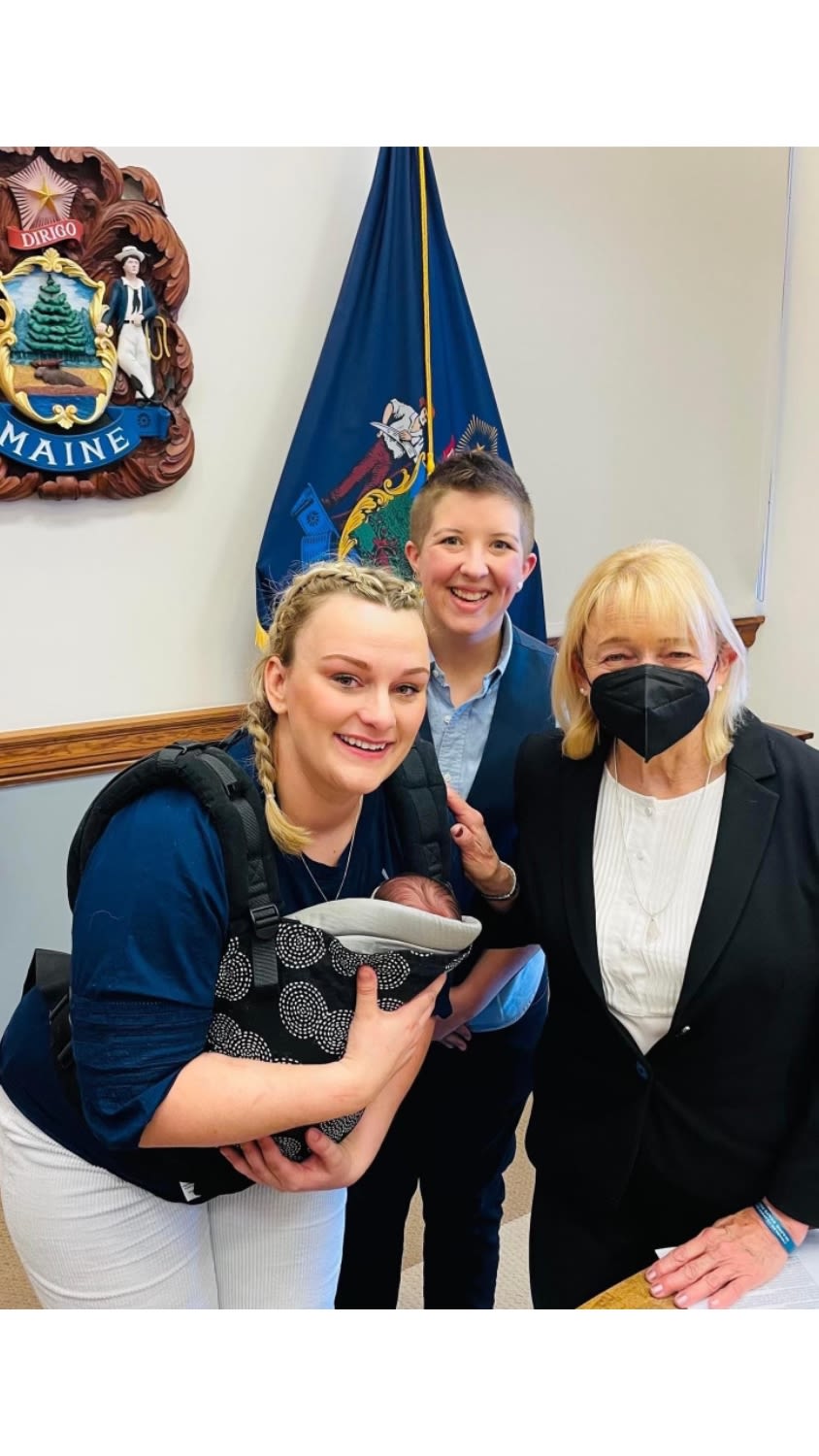 As proud members of the We Care Coalition, we were delighted that the Connecticut Parentage Act took effect on Jan. 1, 2022.
Advocacy is a team sport and we're so grateful to our many partners who make these successes possible.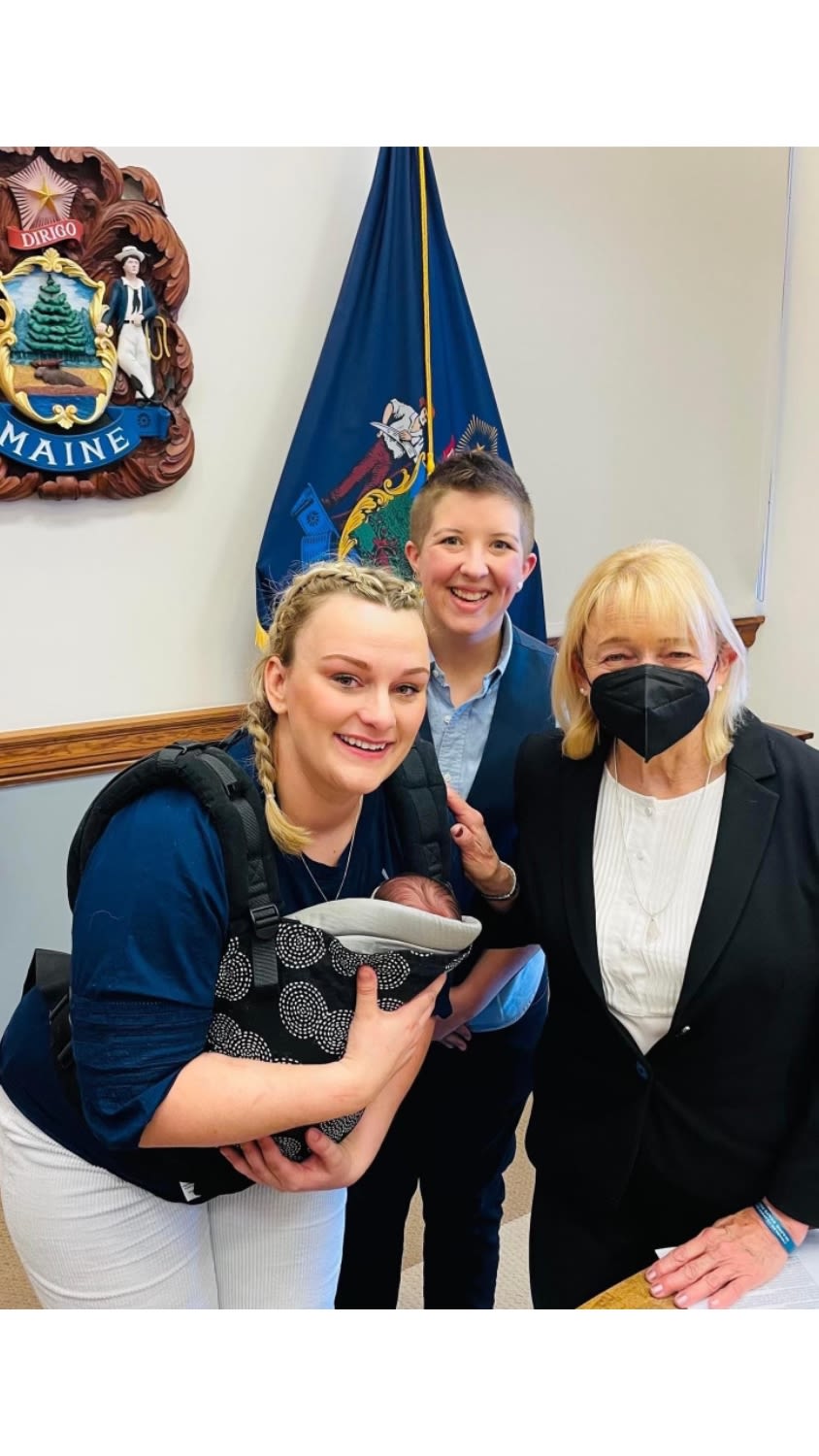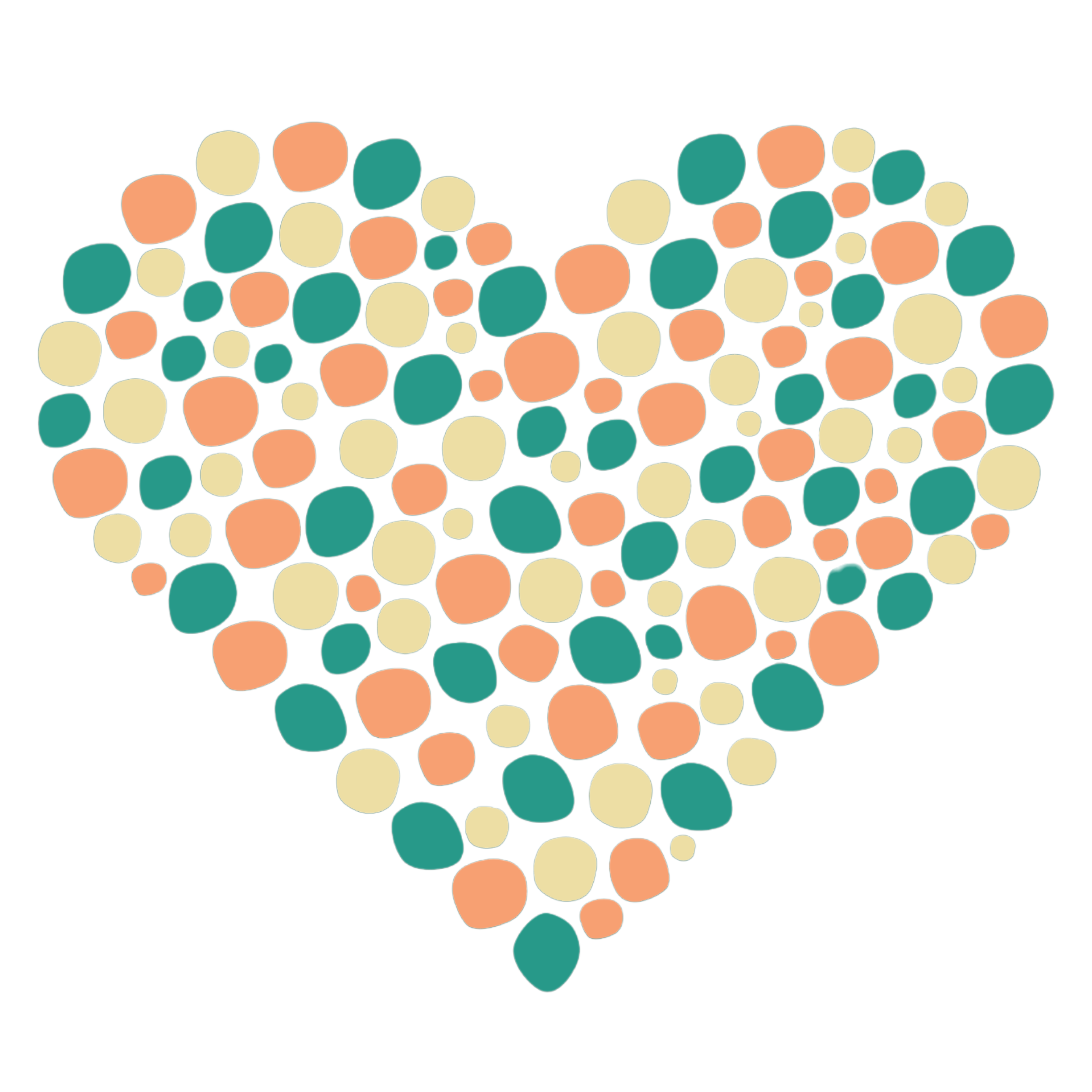 Giving Thanks
Resolve New England is truly grateful for each and every donation we receive. Your generosity makes our mission possible.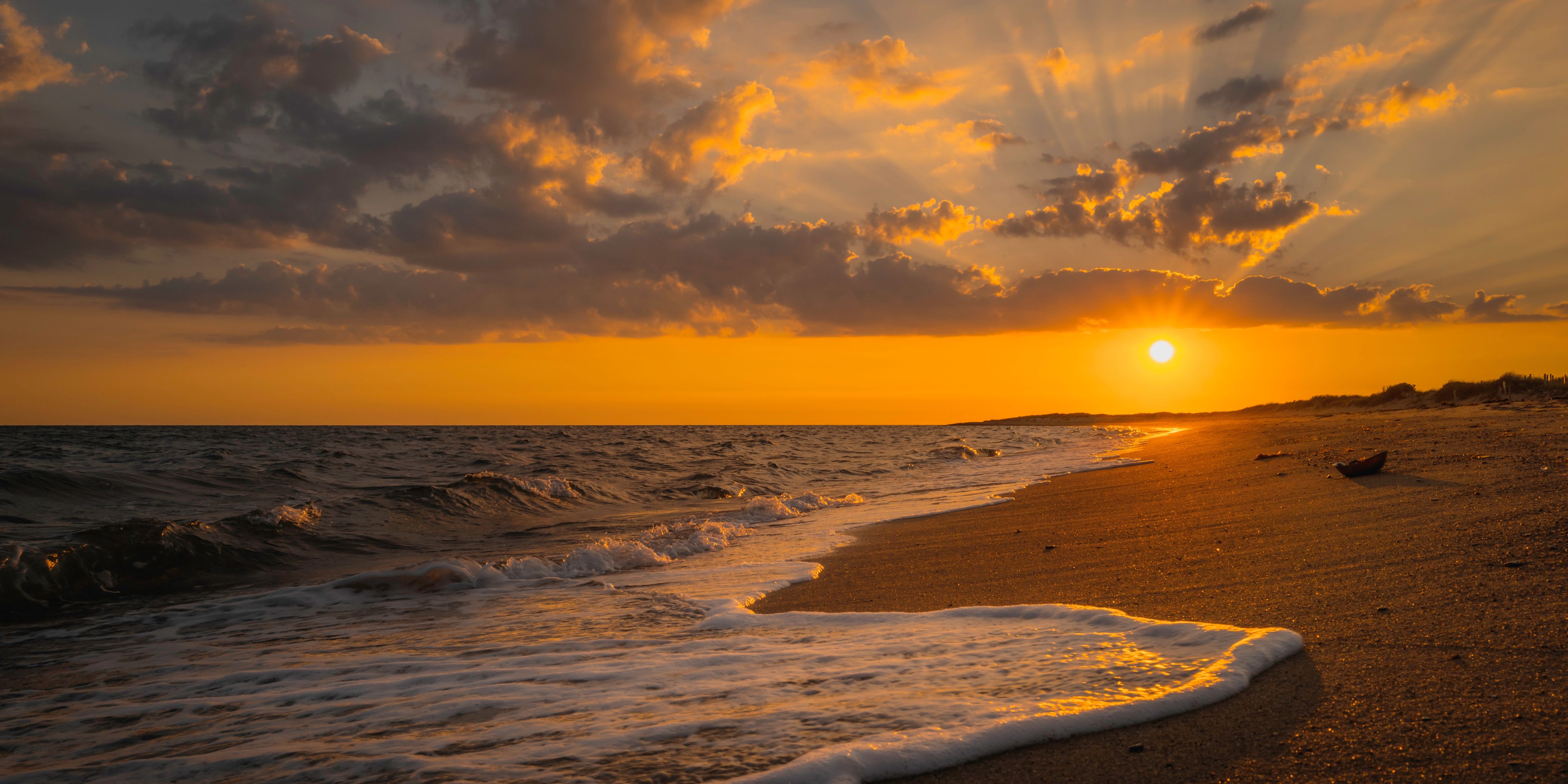 RNE is pleased to specifically acknowledge many of our donors from 2022 for the invaluable support you have provided.

We have made every effort for this list to be accurate and comprehensive. However, if you notice any accidental error or oversight, please notify RNE at admin@resolvenewengland.org. Thank you!
Benefactor, $2,000+
In honor of Much Wanted Families
James and Maureen Connelly
Amy Davis and Frank Dunau
Aprill and Brian Lane
Pamela and Stuart Mathews
Contributor, $1,000+
Anonymous
In honor of the amazing Chrusciel Family
Dr. Michael Alper
Chris and Marisa Bortlik
Cormier Family
Lauren and Ryan Delaney
LaMone M. Downey Leonard, LICSW, Rising Hope Counseling and Wellness
I.C. Credit Union
Dan Lluch and Fotini Papadopoulos
Dr. Samuel C. Pang
Jennifer and Philip Redmond
Amy and Mike St. Andre
Dana and Garhett Solomon
Dr. and Mrs. Aaron K. Styer
Helen and Sidney Witty Foundation
Supporter, $500+
Eden Cardozo, MD
Cerca Talent
Chrusciel Family
Joellie Colon
Alexander and Sibylle Dyer
Robyn and Dan Gallagher
Molly Donovan and John Galvin
The Grealish Family
Chrissy Hanisco and Scott Dodge
Briana and Bill Helgestad
Kerry Kavanaugh and Jason Solowski
Michael Kilbride
Dr. Crystal Klaahsen, OD, General Optical Co.
Dr. Ben Lannon
Philip and Marjorie Odeen
Lisa Rosenthal and Bill Kahan
Kendra Scott
Wandering Soul Beer,
In memory of Melody Smith
Katie and Ken York
Friend, $200+
Beth Baker
Jessica and Rick Berliner
Amy Callahan
The Clancy Family
Ariella Cohen
Lee and Jarrett Collins
Ali and Peter DiNardo
Christine and Sal DiNardo
Maureen A. Ferris
Brooke Hamilton of Fertility in Focus
Samuel A. Hyde
Stacey Ihnat
Vanessa Krawczyk
LeeMichael McLean
Colin D. Moore
Kathleen and Jeff Mortimer
Dr. Robert Oates
Salam Obaidi
Kimberly O'Loughlin
Erin and Grace Polatsek
Catherine and Phil Saines
Judy Smidt
Arielle and Max Spiegel
Allison Stockel
Lauren and Garrett Wilson
RNE is so grateful to the members of our premier partners, the 2022 Circle of Support.
Platinum Sponsors
Gold Sponsors
Silver Sponsors
Massachusetts General Hospital Fertility Center
Bronze Sponsors
Rainbow Sponsors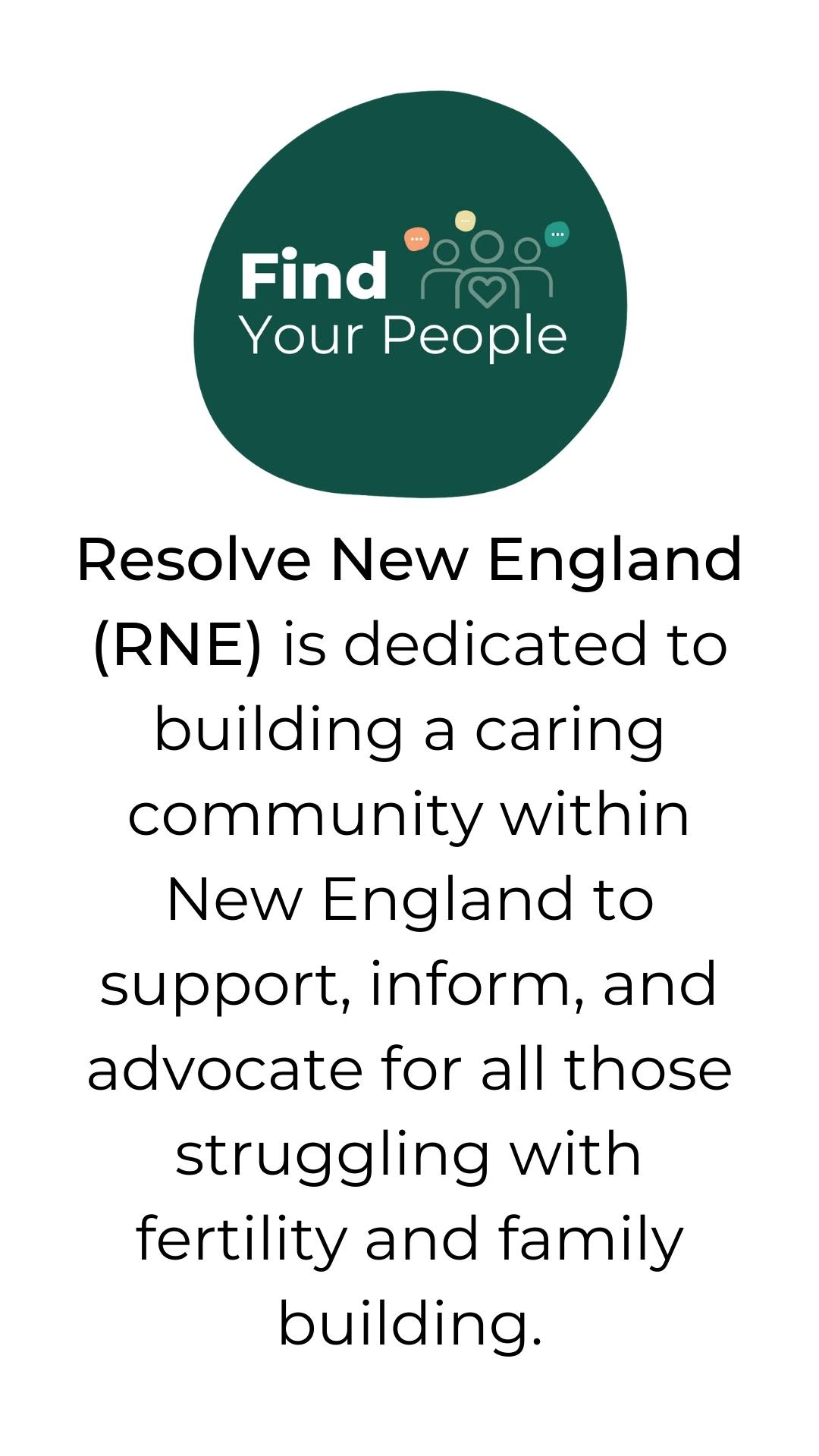 RNE Executive Committee
Jennifer Redmond, President
Chrissy Hanisco, Vice President
Lisa Rosenthal, Treasurer
Mary Zanor, Clerk
RNE Board of Directors
Robyn Gallagher
Kerry Kavanaugh
Jill Kniebel
Aprill Lane
Ben Lannon
LaMone Downey Leonard
LeeMichael Mclean
Dana Solomon
Aaron Styer
Catherine Tucker
Lauren Wilson
Board Fellow
Honorary Members
Alma Berson
Bonny Gilbert
Barbara Wells
RNE Staff